The project is located in Luxu, a typical small Jiannan town. The venue is an abandoned factory along the canal. The north side of the factory is the famous China National Road 318 (G318). There are countless travelers heading their way to their dream Tibet through G318 every year.
项目位于苏州市芦墟镇,一个典型的江南水乡小镇。基地为小镇运河边一个废旧的厂房区。厂房区的北面是著名的318国道,每年无数梦想去西藏的旅行者行走在这条公路上。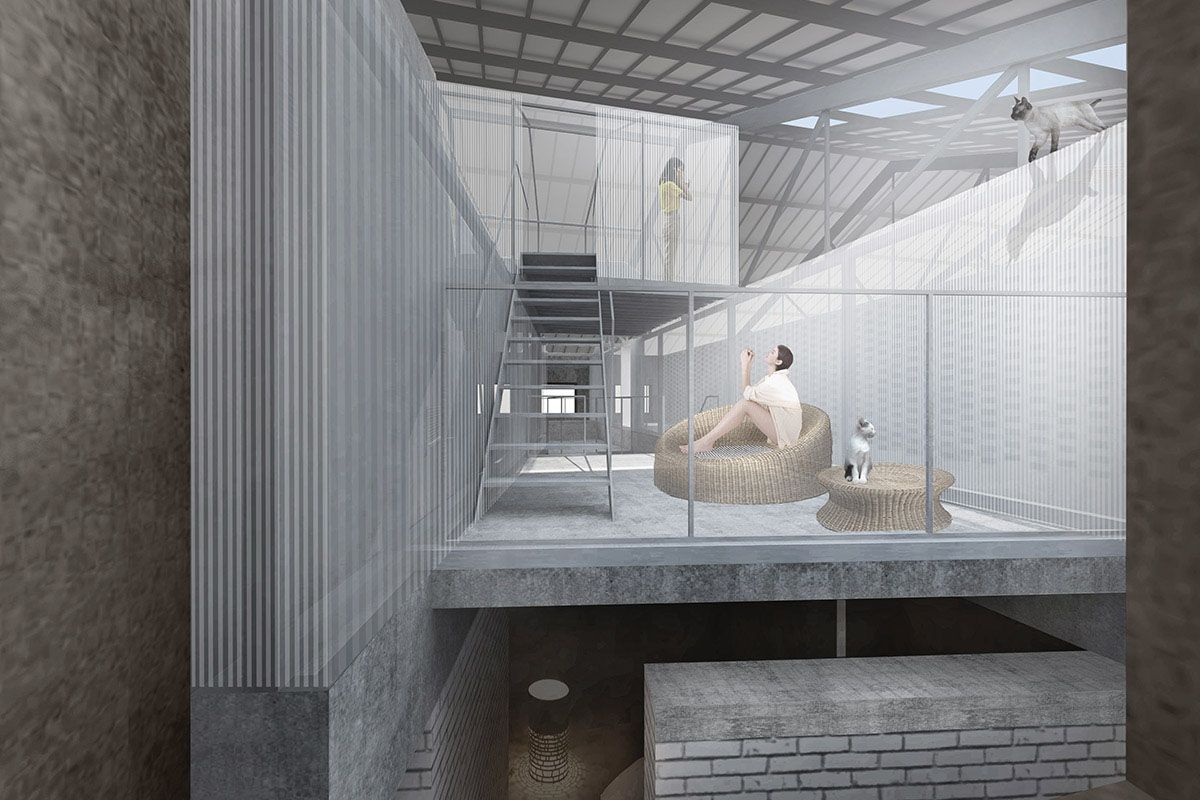 Design plane creates 3 distinctive guest rooms and abundant communication space in 11 m x 4.85 m workshop. As the accommodation costs per person is decreased this way , travelers with less budget could make it to stay in this comfortable place.
方案在11m×4.85m的厂房空间里创造出三间各有特色的客房和丰富的休息交流空间。如此降低每间客房的住宿费用,使得预算不多的旅行者也可以入住。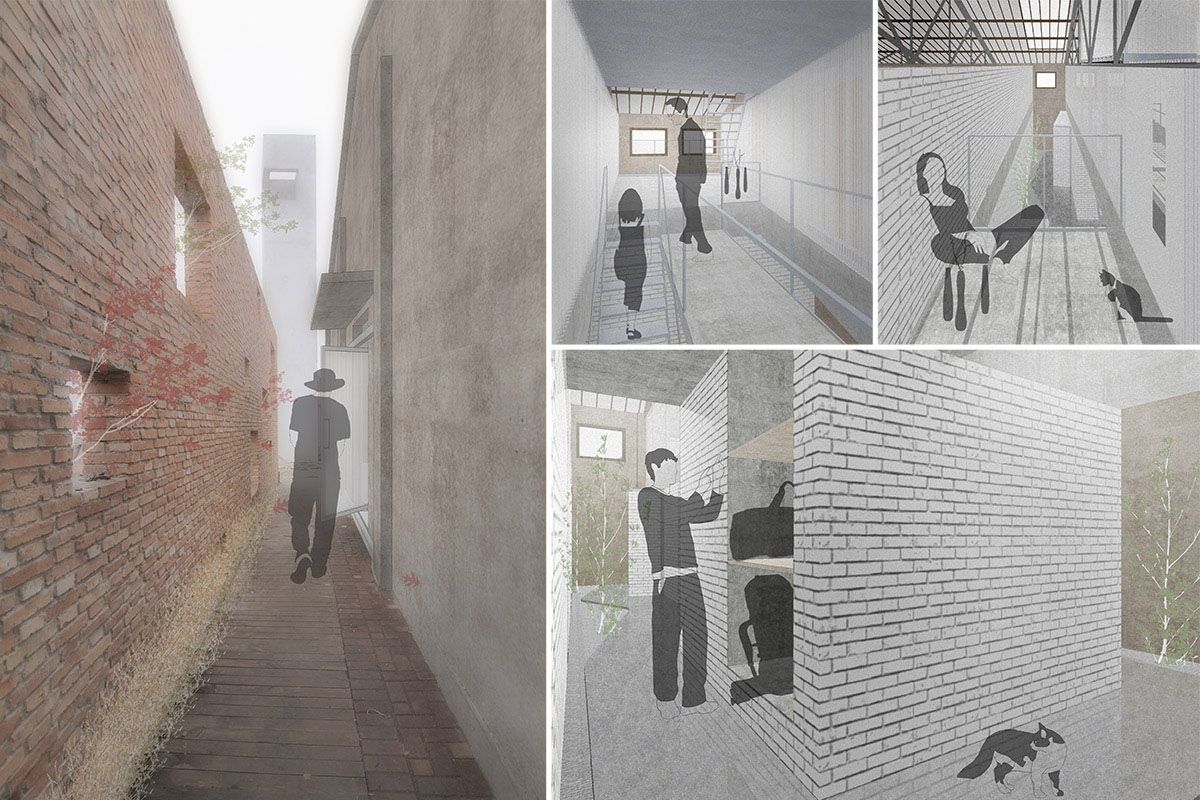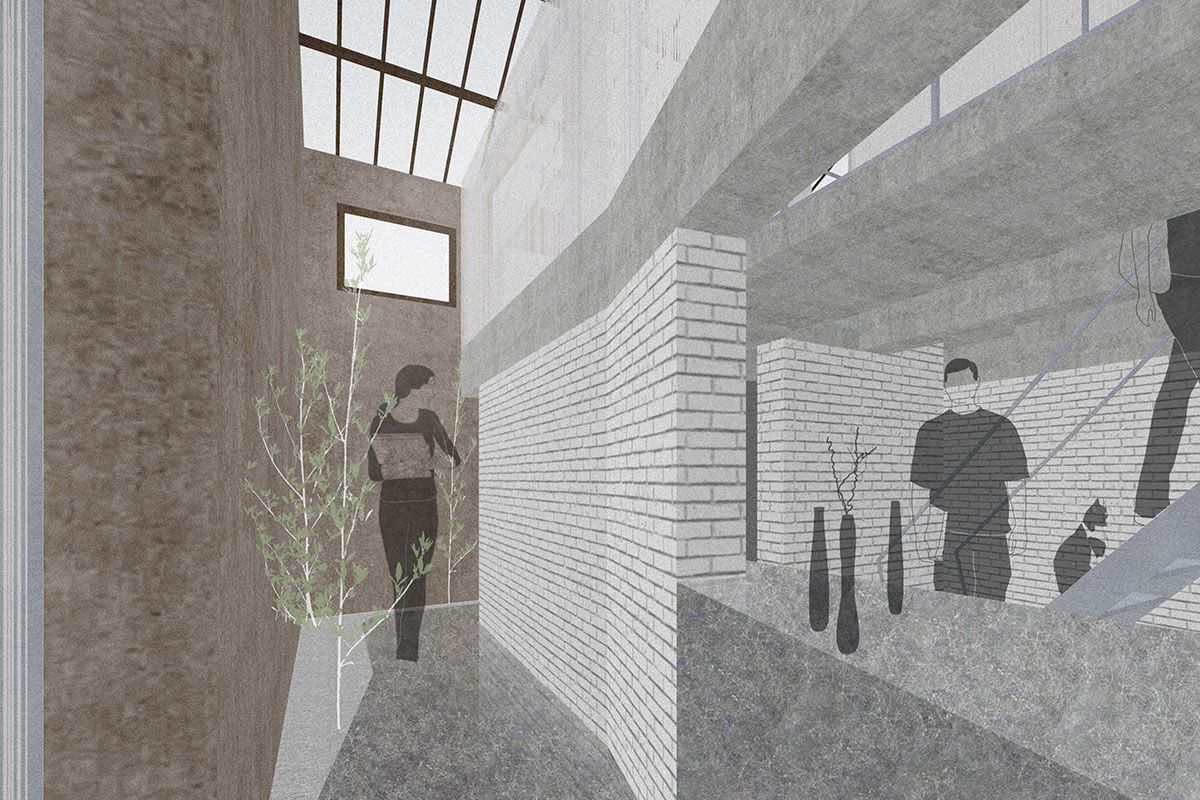 The original structure has been kept, new inn space inside was built. This kind of non-relevant relationship of factory and inn reorganized the light and air flow. Also it spreads to the scale big enough for travelers to act freely such as cooking, depositing luggage, chatting and entertaining.

原有厂房结构得到保留,内部重新搭建起客栈空间。相互脱离的厂房和客栈体系,重新组织了光线和气流。这种脱离扩大到人可以活动的尺度,安排了烹饪、寄存、交流、娱乐等一系列公共活动。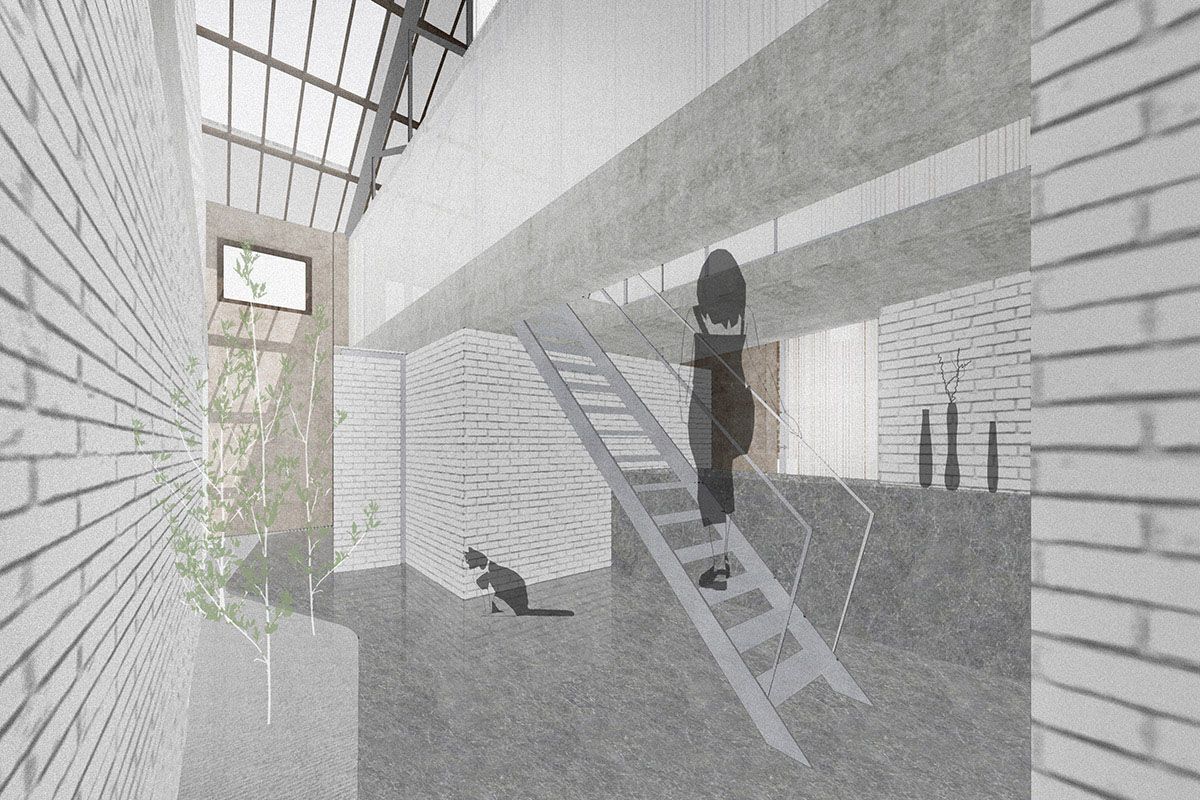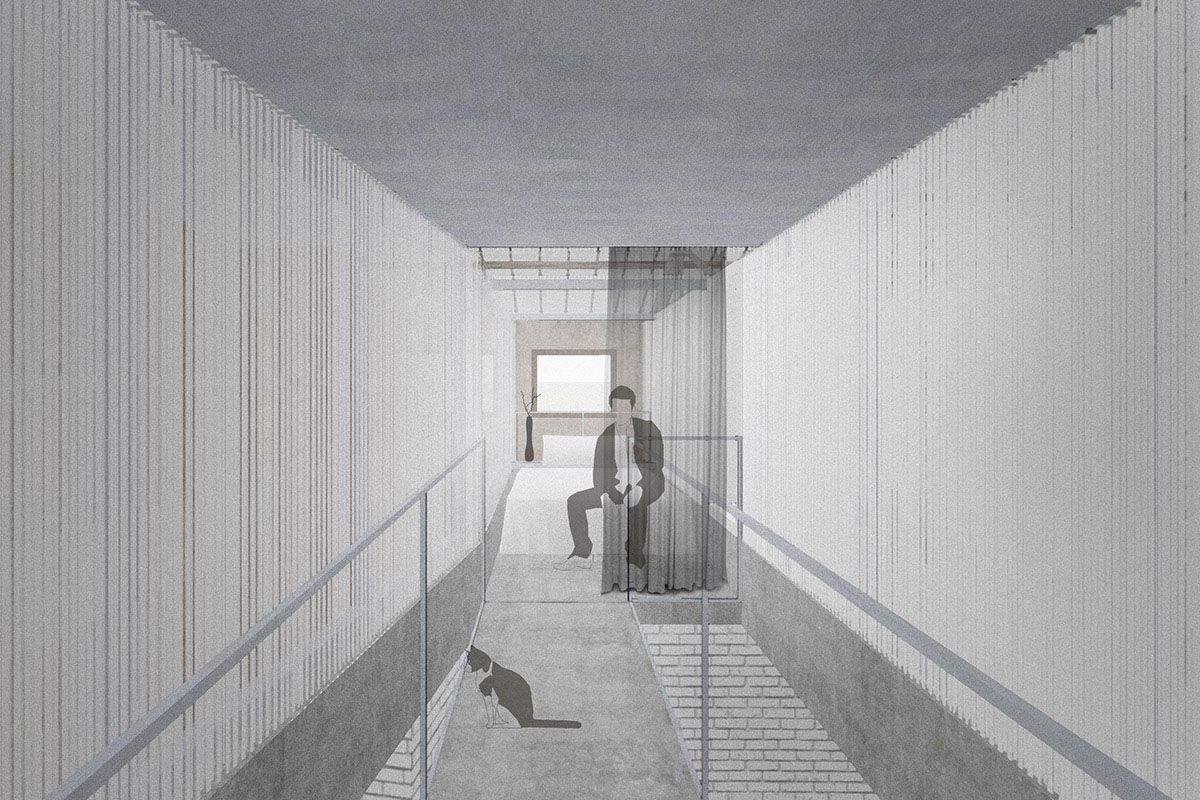 The walking line follows the factory, the inn and their rooms. In this way people feel less about the factory, instead it feels like the yard in Jiangnan.
走过厂房和客栈的间隙进入房间的路线安排,打破原有厂房的空间气氛,让人联想起江南水乡的院子。