The project is inside a city park. Instead of saying designing a church, we would rather describe it is how we use the church to clipping nature.
项目的场地位于城市公园之中,与其说是设计一座教堂,不如说运用建筑去裁剪一片自然。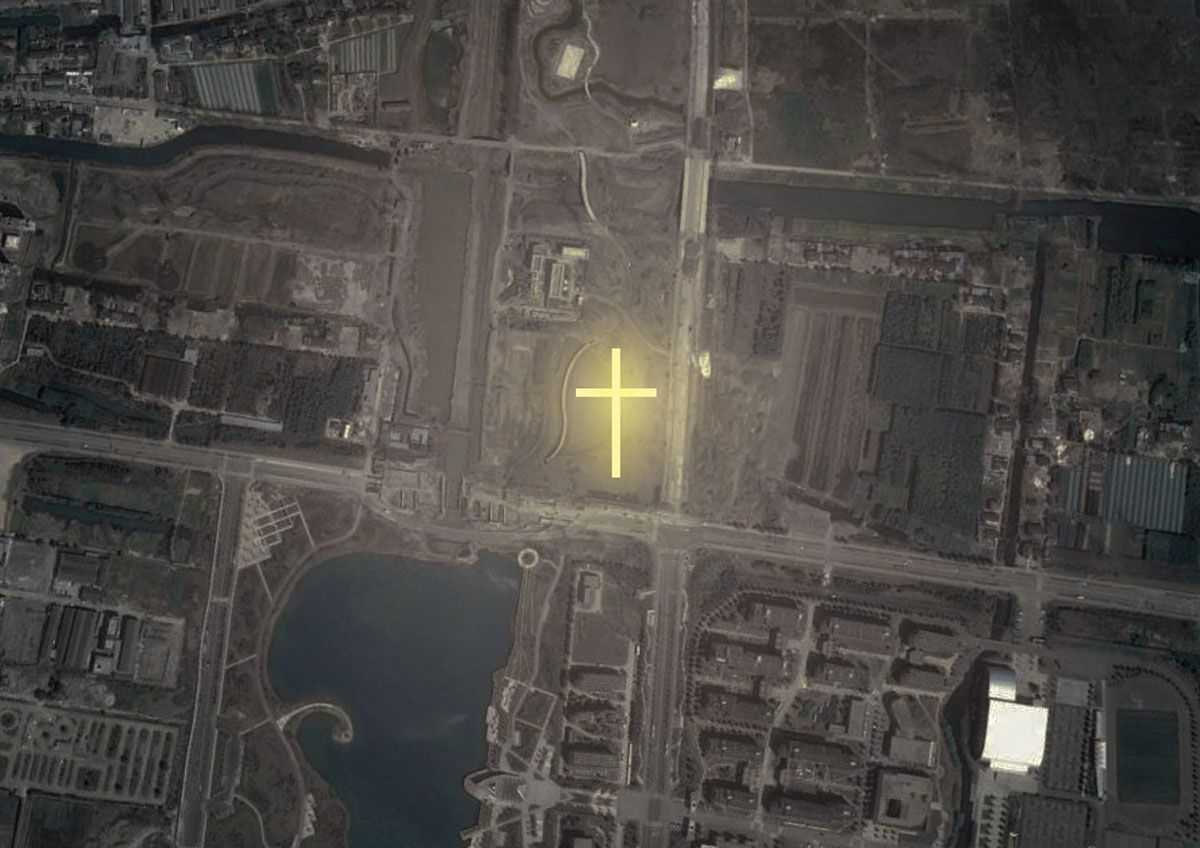 aerial view | 场地鸟瞰

'divine nature' is the concept in this project. Four arcs are used to do clipping, which allows the conversation between people, nature and God occurred in a peaceful place.
以"神圣自然"为概念,用虚实相间的四个弧形建筑体量来"裁剪自然",让人与自然、与上帝的对话在所形成的宁静场所中发生。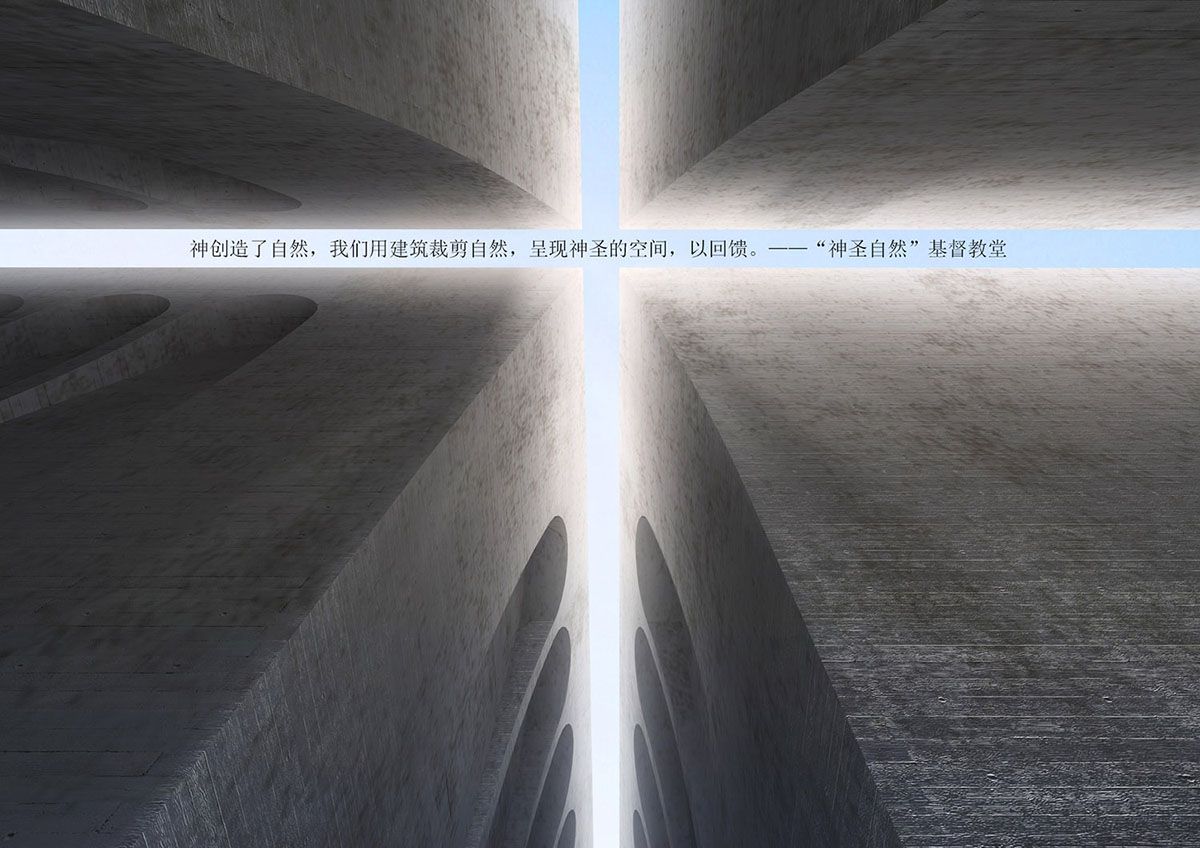 concept | 概念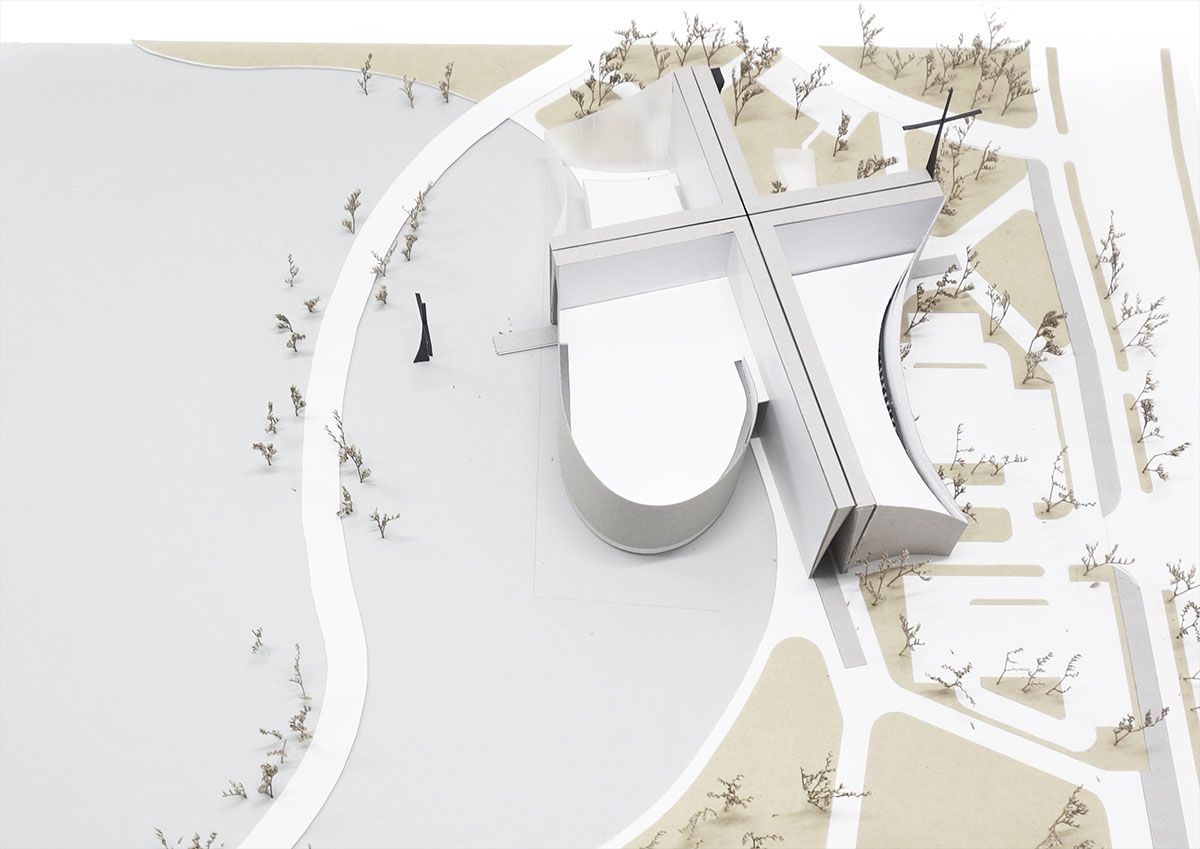 model | 模型

The cross outdoor is the path to enter the church. Going through the long pass, with skylight spraying down, it feels pure clean. Although a physical cross could not be seen, the beauty of religion is fully receipted by the cross shaped space.
室外的十字空间是进入教堂的必经之路。走过长长的通道,天光洒下,纯净清旷。虽看不到十字,但可以充分体会到十字空间营造出的宗教之美。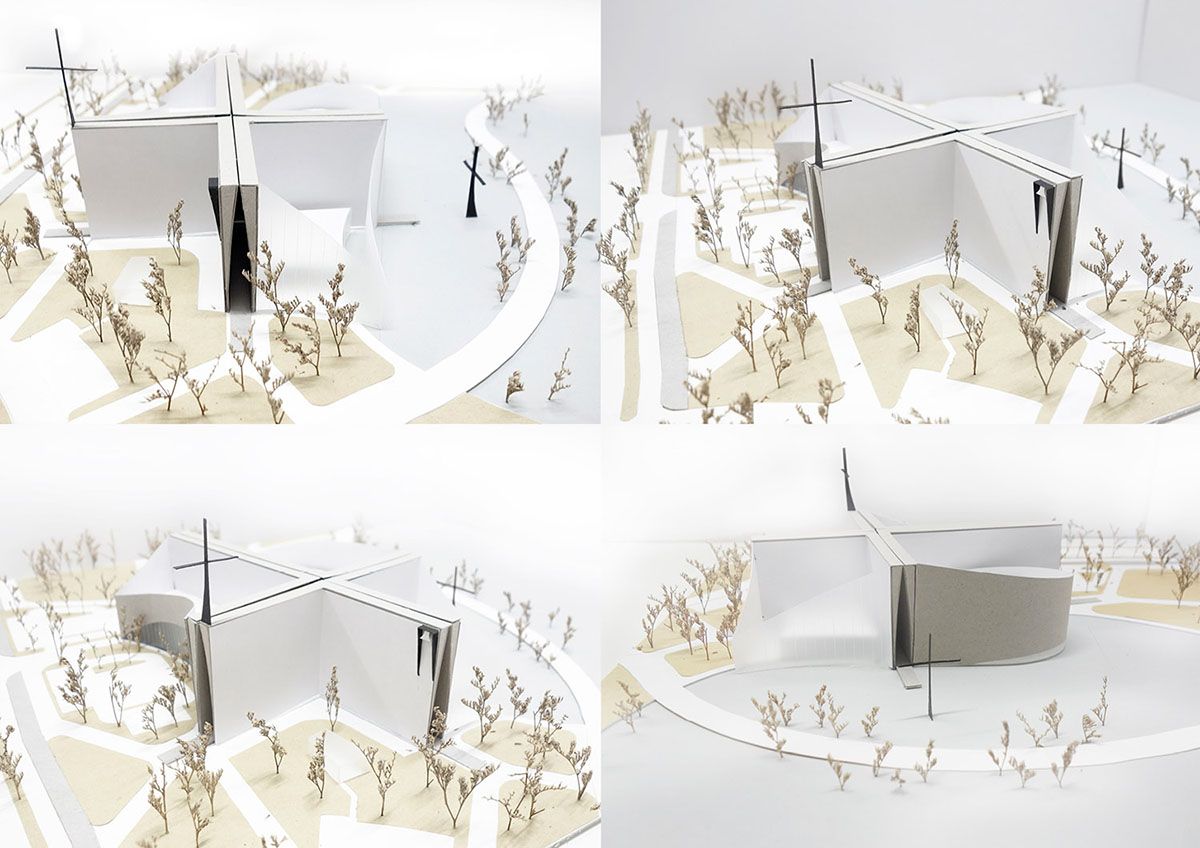 model | 模型

Between natural and manual space, there is such a peaceful church. Entering the nature sees no cross at all. When changing a view from up down, the cross reveals.
这样一个宁静之所,介于自然空间和人为空间之间。人在进入这片自然的时候看不到十字,而换一个角度在空中俯瞰,十字则显现于眼前。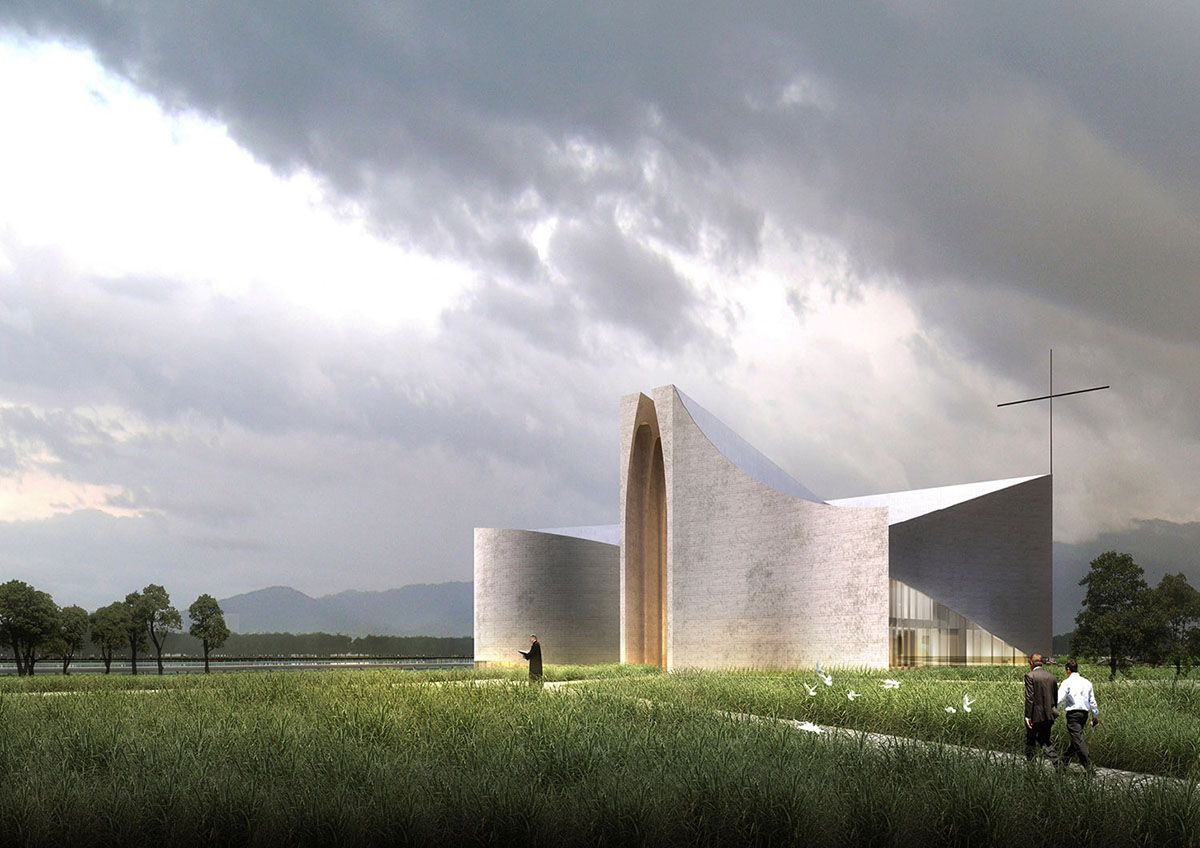 rendering | 效果图