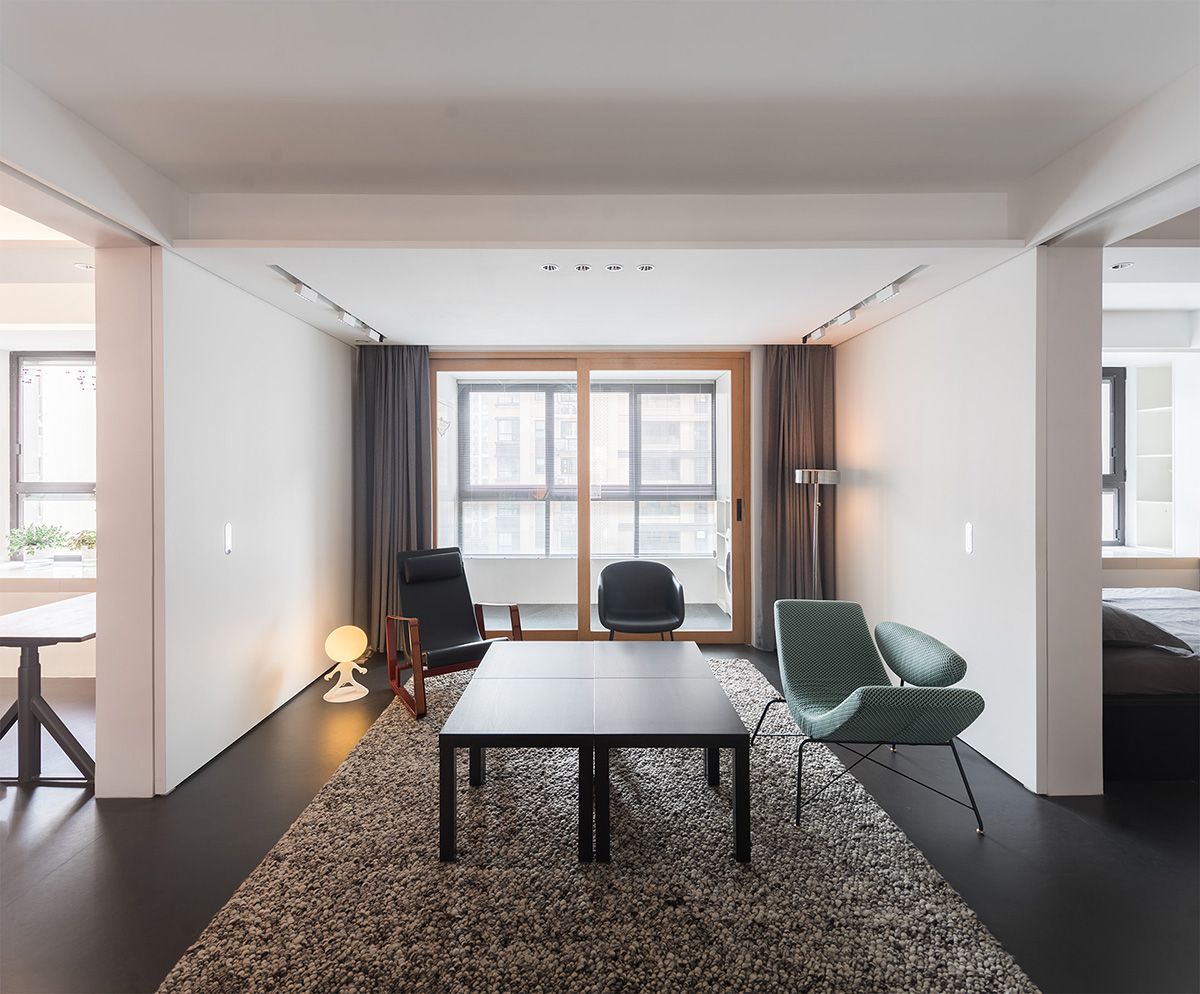 Living room in middle of the east-west axis | 东西向轴线中心的起居室
在国内,居住建筑的设计严格以经济指标为导向,房间尺寸与数量都有明确的排布规则。
In China, designing of living construction is strictly oriented by economic indicators, and the planning rule of every single room is quite clear in terms of its size and number.
L公寓设计的出发点便是希望能打破公寓固有的空间印象并激发使用者探索更适合自己的居住方式。
The start point of apartment L lies in an expectation of breaking the stereotype of typical apartment space as well as inspiring the users to find a more suitable way to live.
空间概念在所有非结构功能的墙体拆除后自然浮现,空旷的平面中传统的南北向轴线不再具有统治性,东西向贯穿的两个门洞使公寓南侧的两室一厅变为不分主次的三室。他们的固有配置相似,仅仅通过移动家具的不同组合来定义当下的使用功能,为将来的生活留出灵活多变的可能性。
The space concept emerges naturally after removing all the non-structural walls. While the traditional north-south axis becoming less dominant, two gateways of the east-west axis connect the three rooms facing south and make them equally important. With a similar configuration of fixed furniture, these three rooms could be defined functionally only by different sets of movable furniture, which leaves more possibilities of how to use them for the future.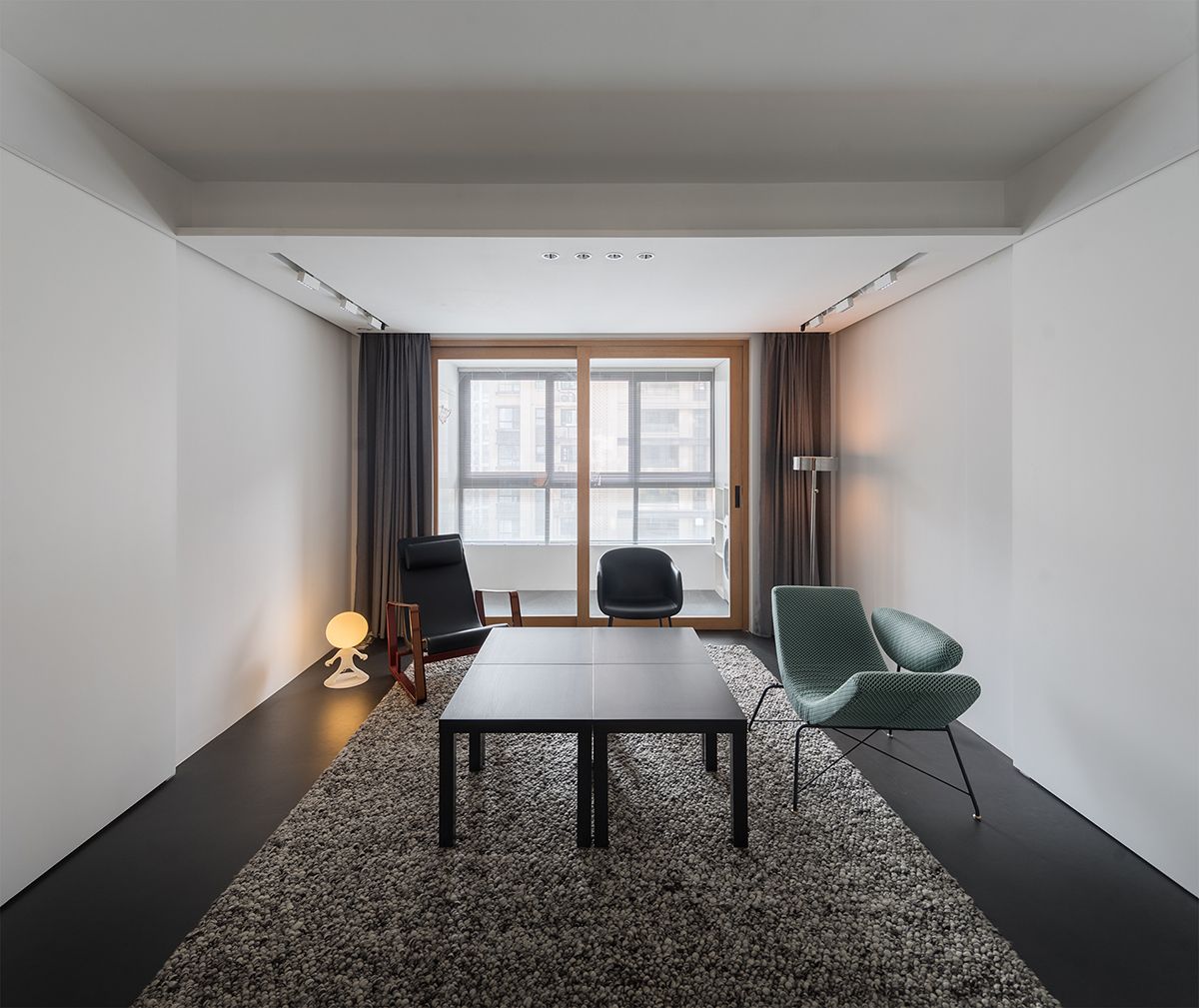 Living room with sliding doors closed | 关上移门的起居室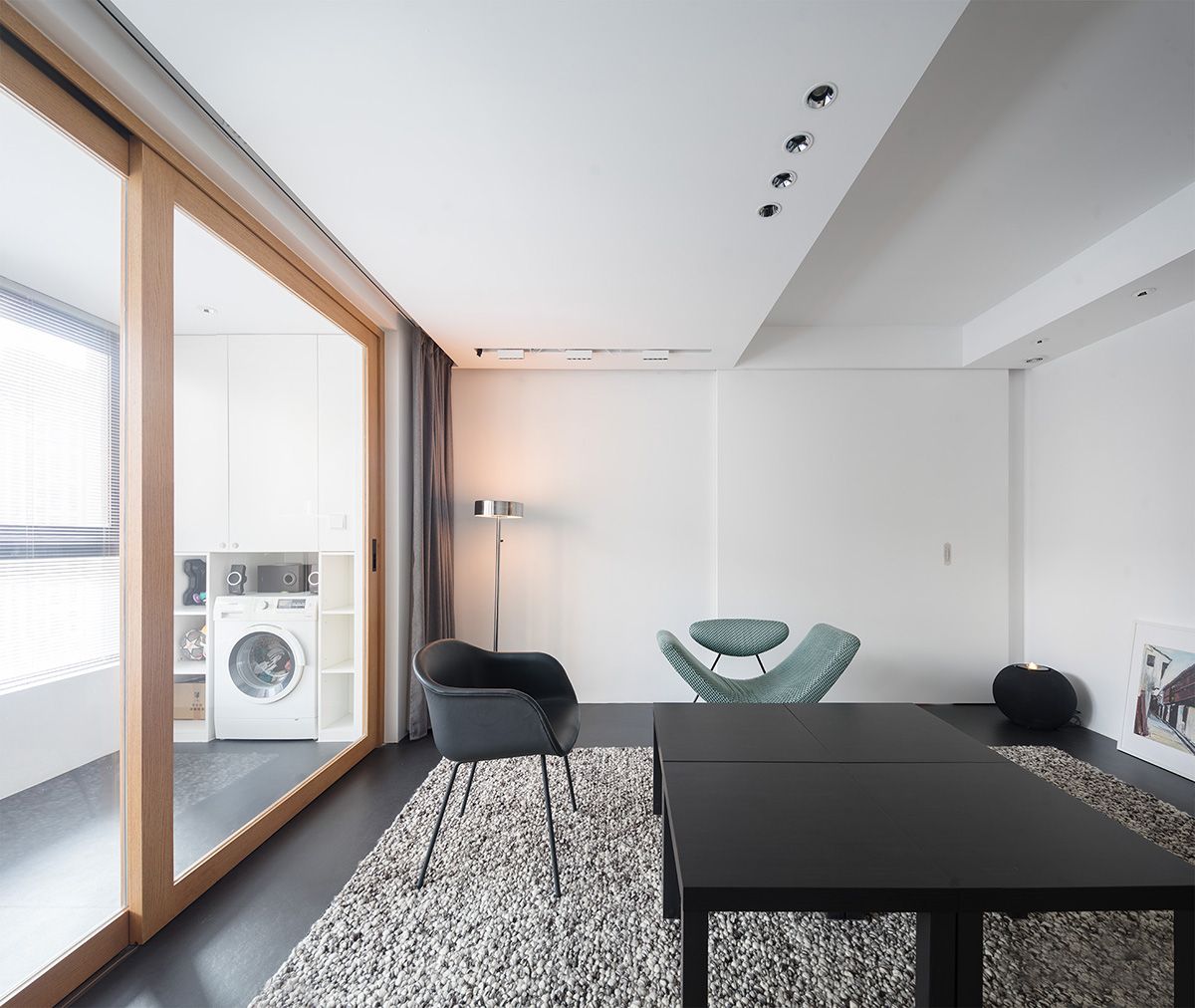 Living room | 起居室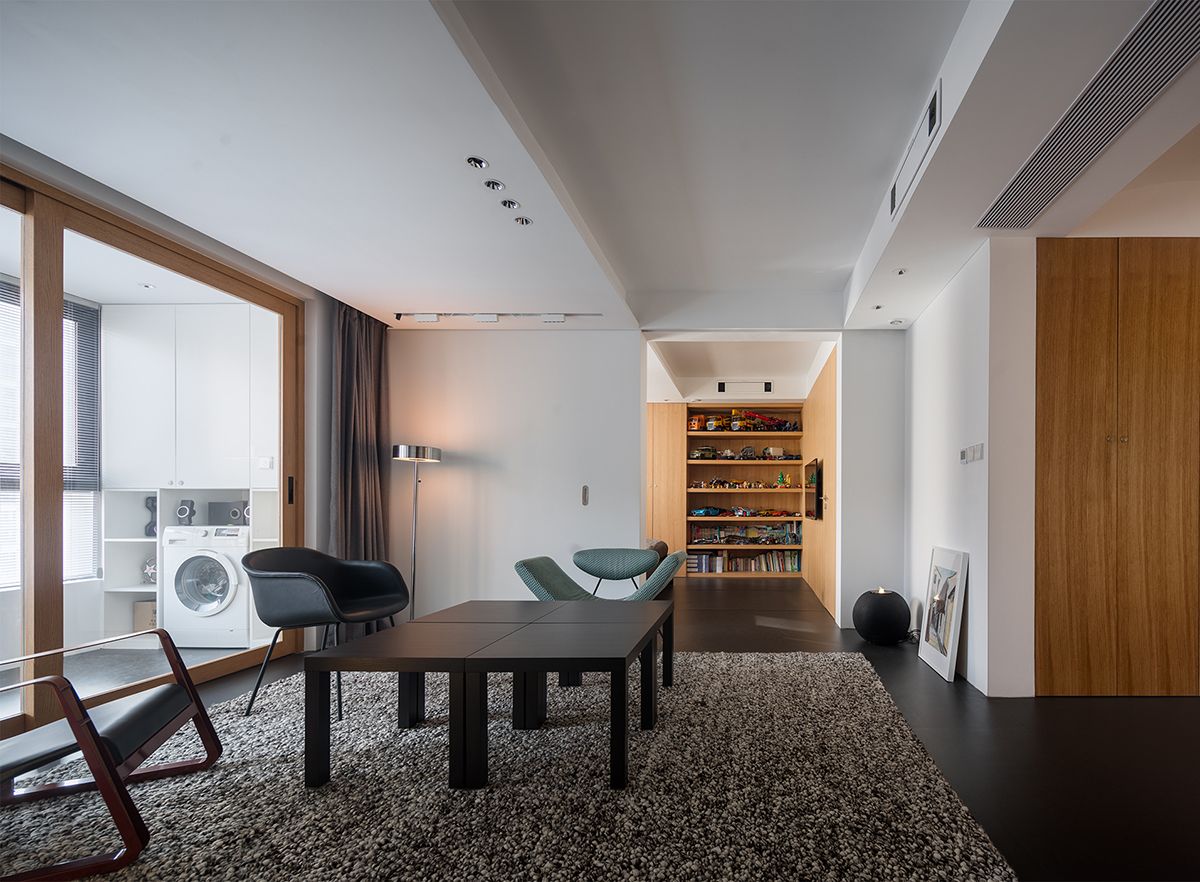 Perspective view from living room towards master bedroom | 从起居室望向主卧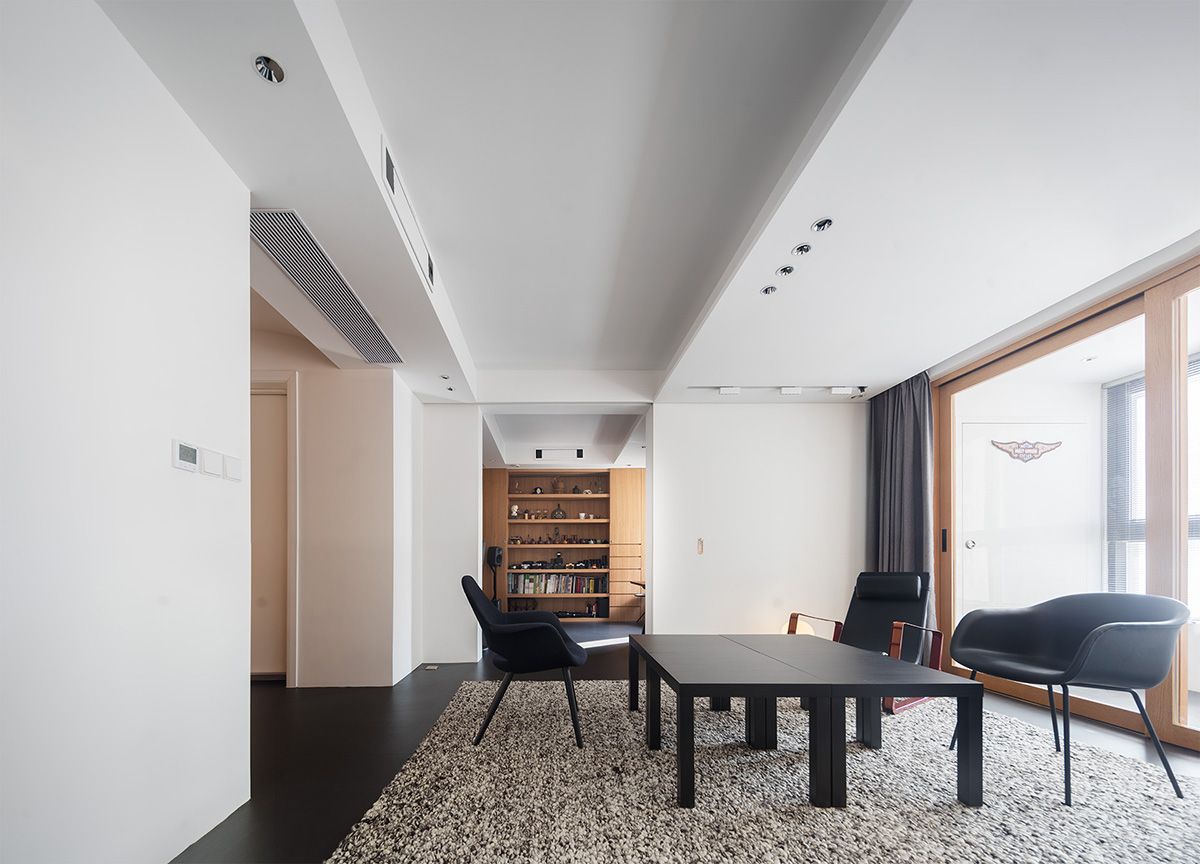 Perspective view from living room towards study room | 从起居室望向书房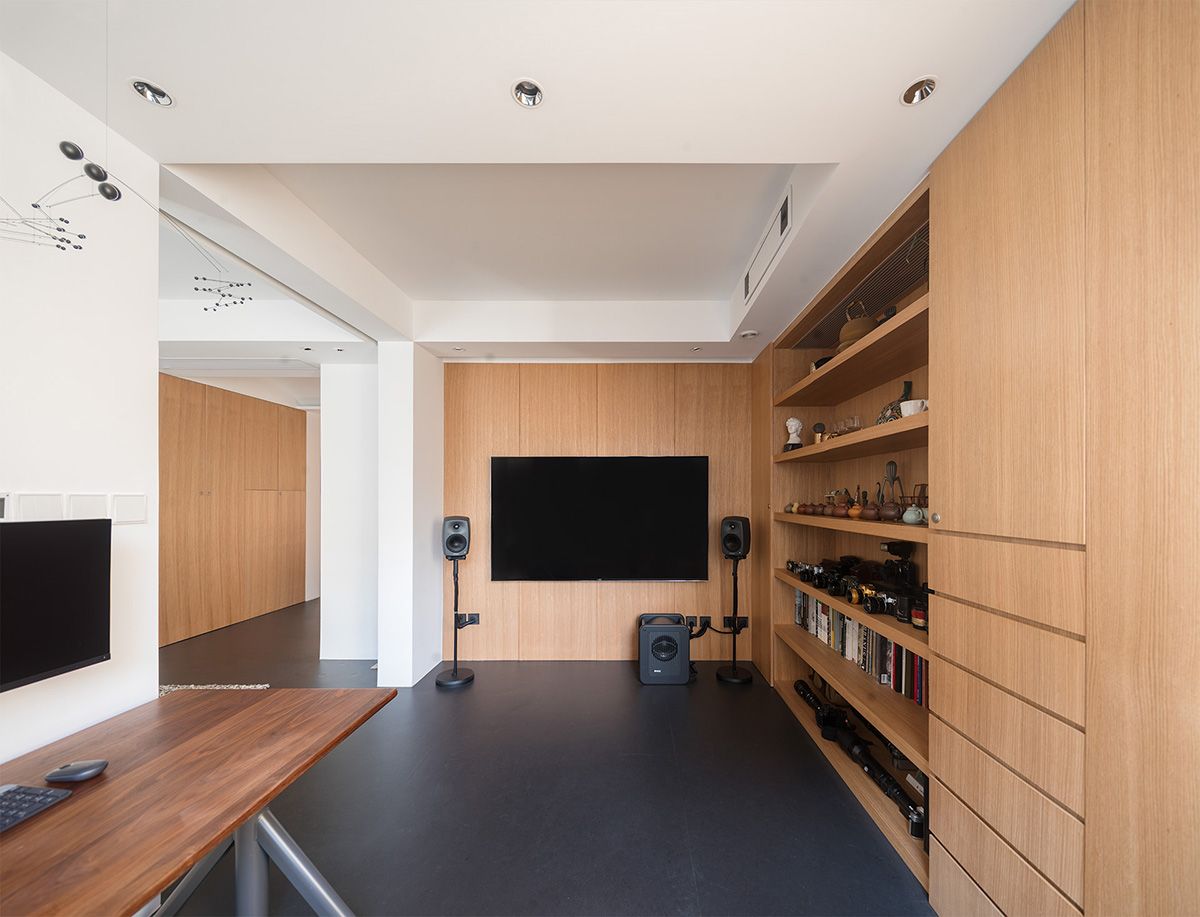 study room | 书房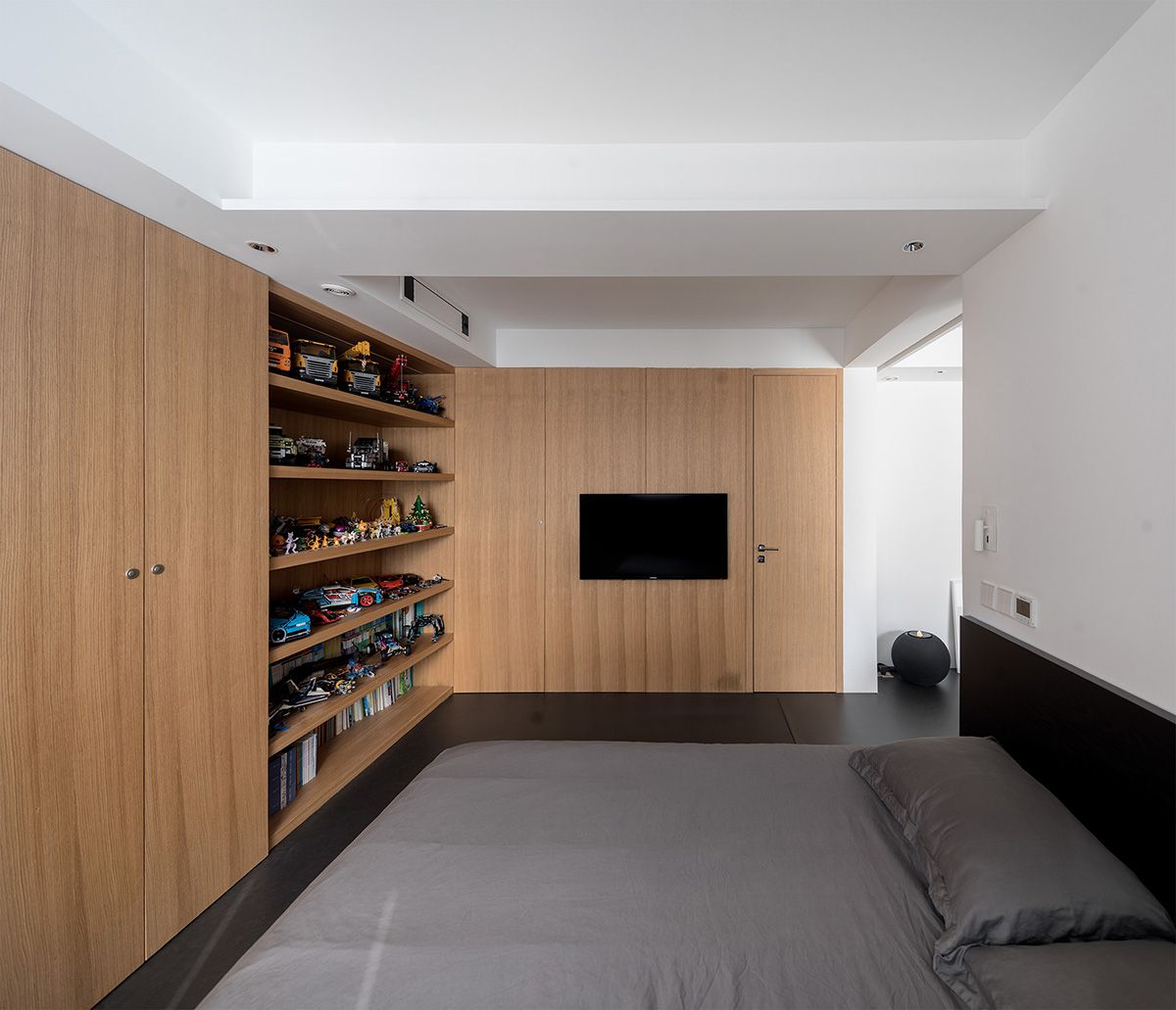 master bedroom | 主卧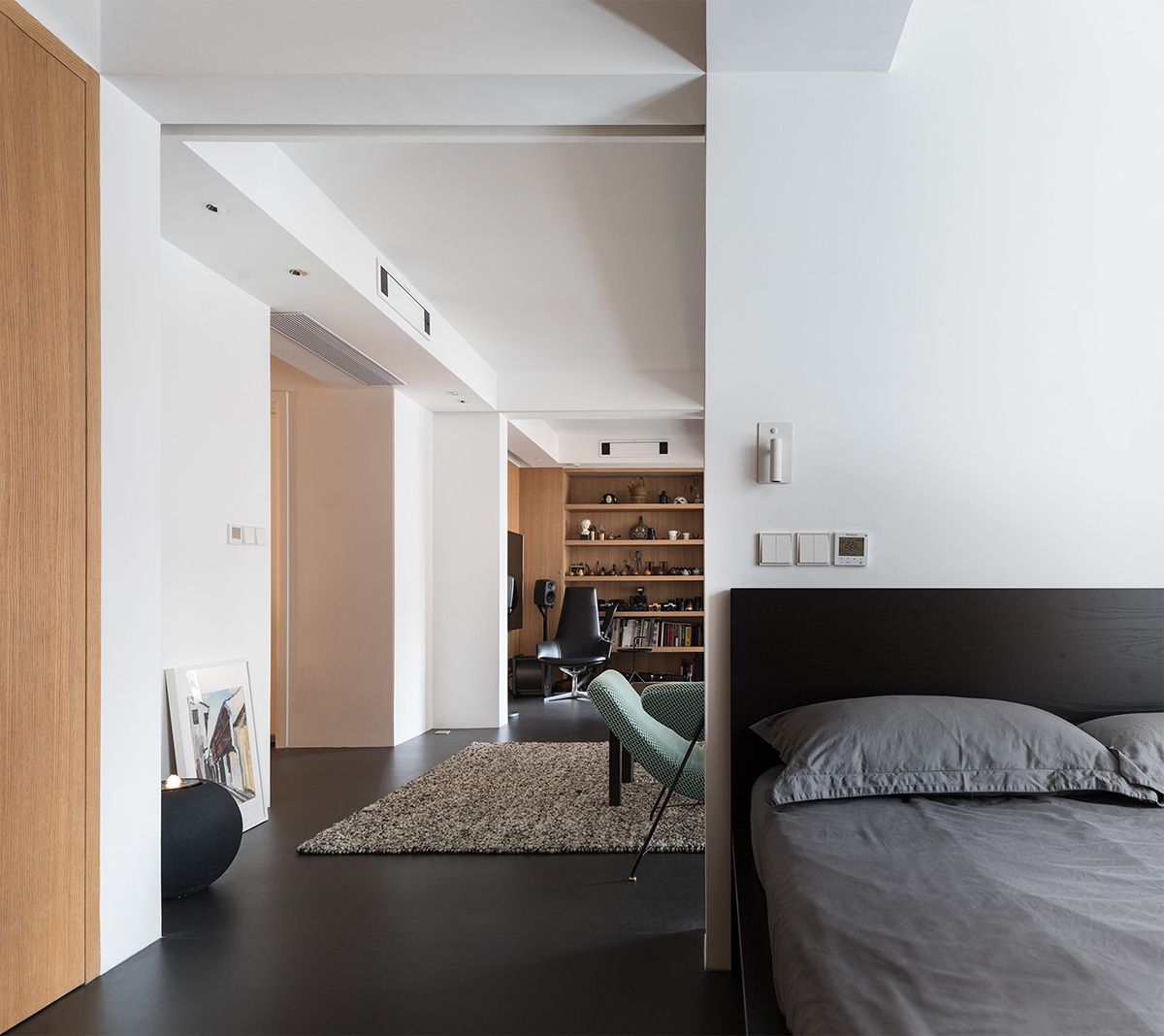 Perspective view from master bedroom towards study room | 从主卧望向书房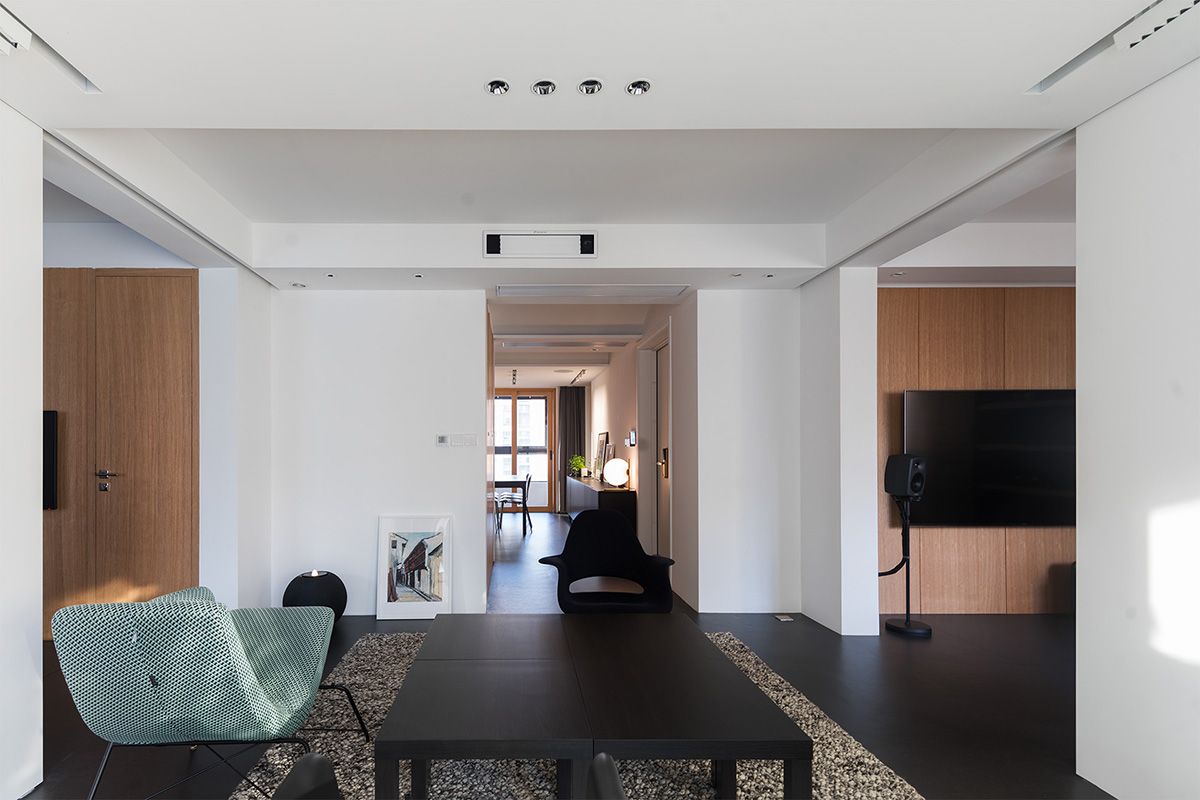 Perspective view from living room towards dining room | 从起居室望向餐厅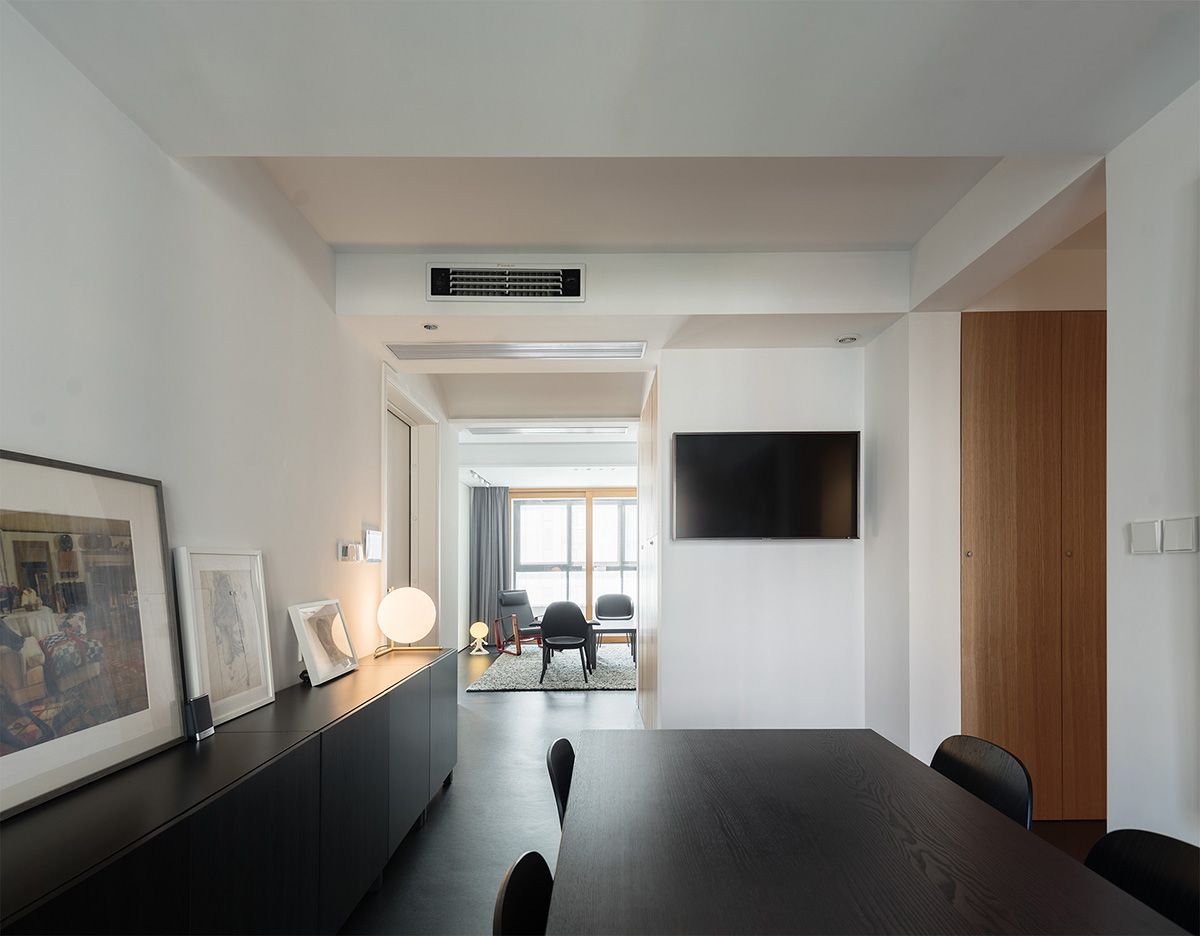 Perspective view from dining room towards living room | 从餐厅望向起居室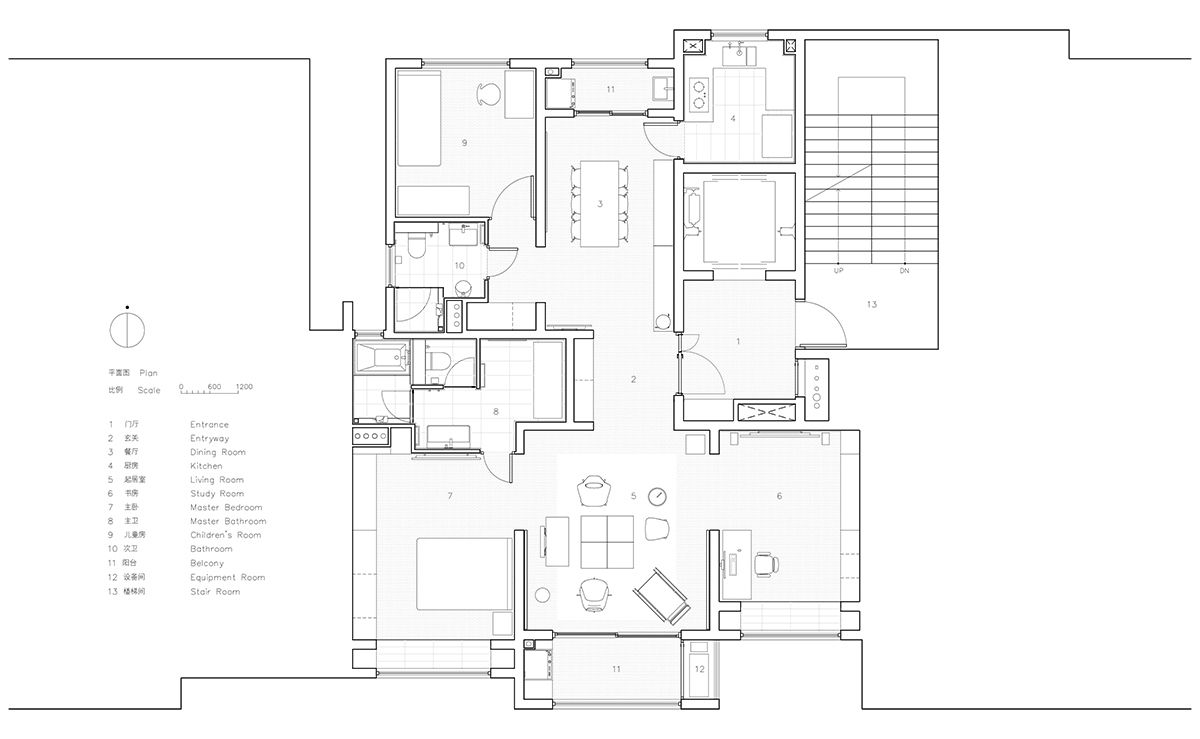 plan | 平面