Lujiazui is a representative conception of Shanghai. It is not only a financial centre, but also a district abutting upon Huangpu River which is unique to the city. This office is designed for a organic agricultural investment company who requests a multiple functional workplace including exhibition, visiting and negotiation to show their main direction of management.
陆家嘴是属于上海的一个极具代表意义的名称,它不仅在经济领域统领着金融中心,在地理概念上亦因紧靠黄浦江而独具城市特色。而W公司正位于陆家嘴地区。这个项目通过建造集展示、参观、谈判于一体的办公空间体现了公司从事有机农业投资的主营方向。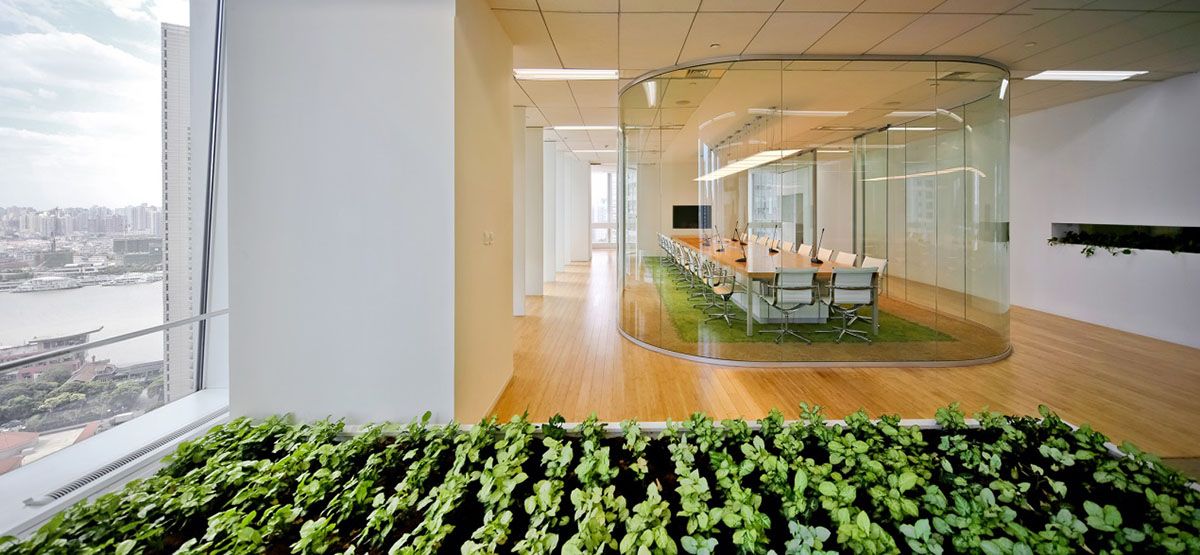 The office is on the 19th floor of a high-rise building, when looking out of the window, beautiful views of both sides of the river can be enjoyed. Acres of farmland are put into the office to create multiple choices of paths inside and eyes can look clean through the space.
从室内往外望,由江水相隔的两岸景象尽收眼底。将一亩农田置入这样一个高层写字楼中,形成丰富的路径和通透视线,使人产生身在田野同时又享受着美丽江景的独特体验。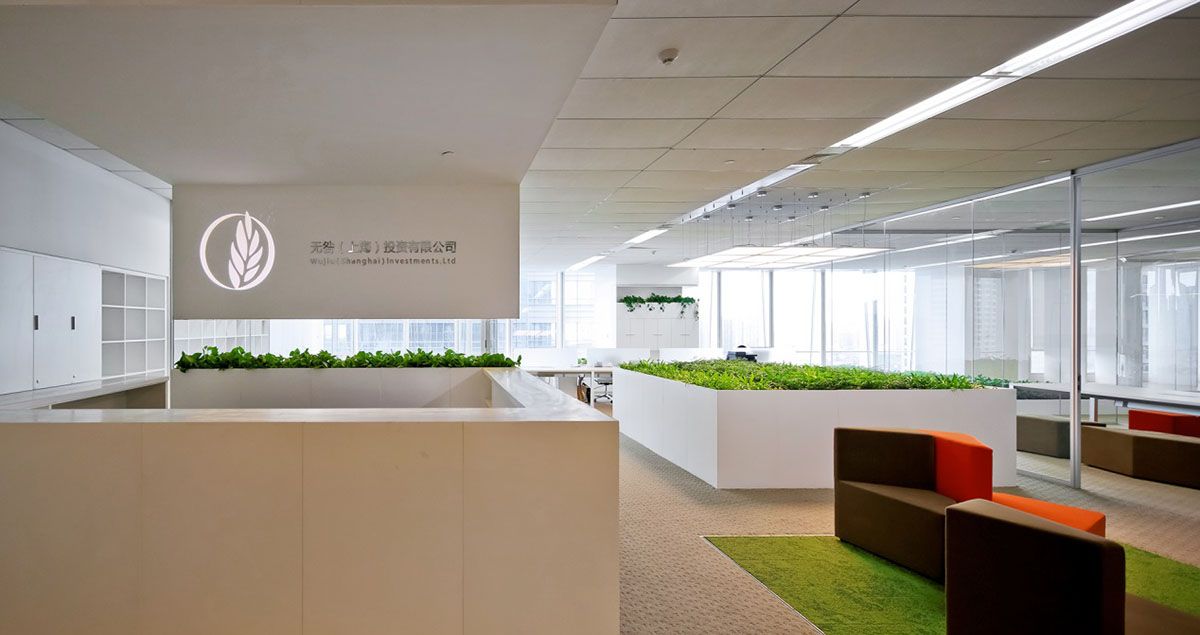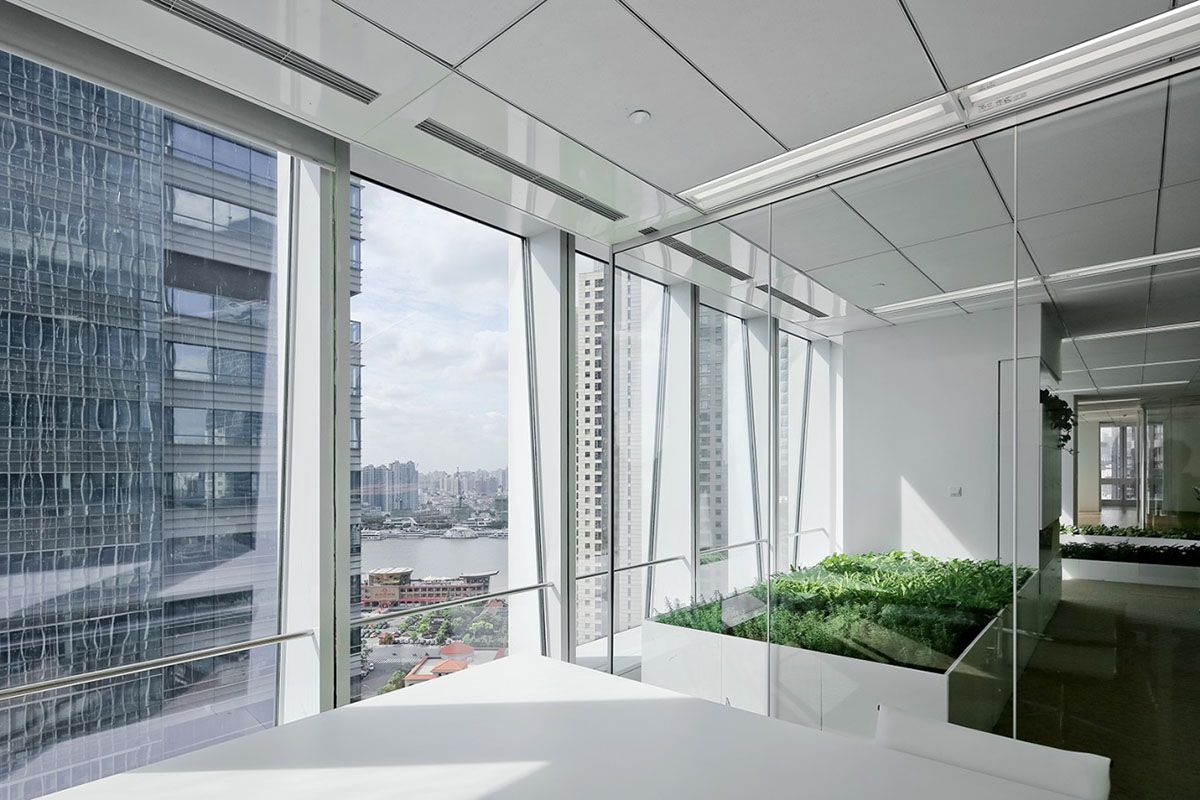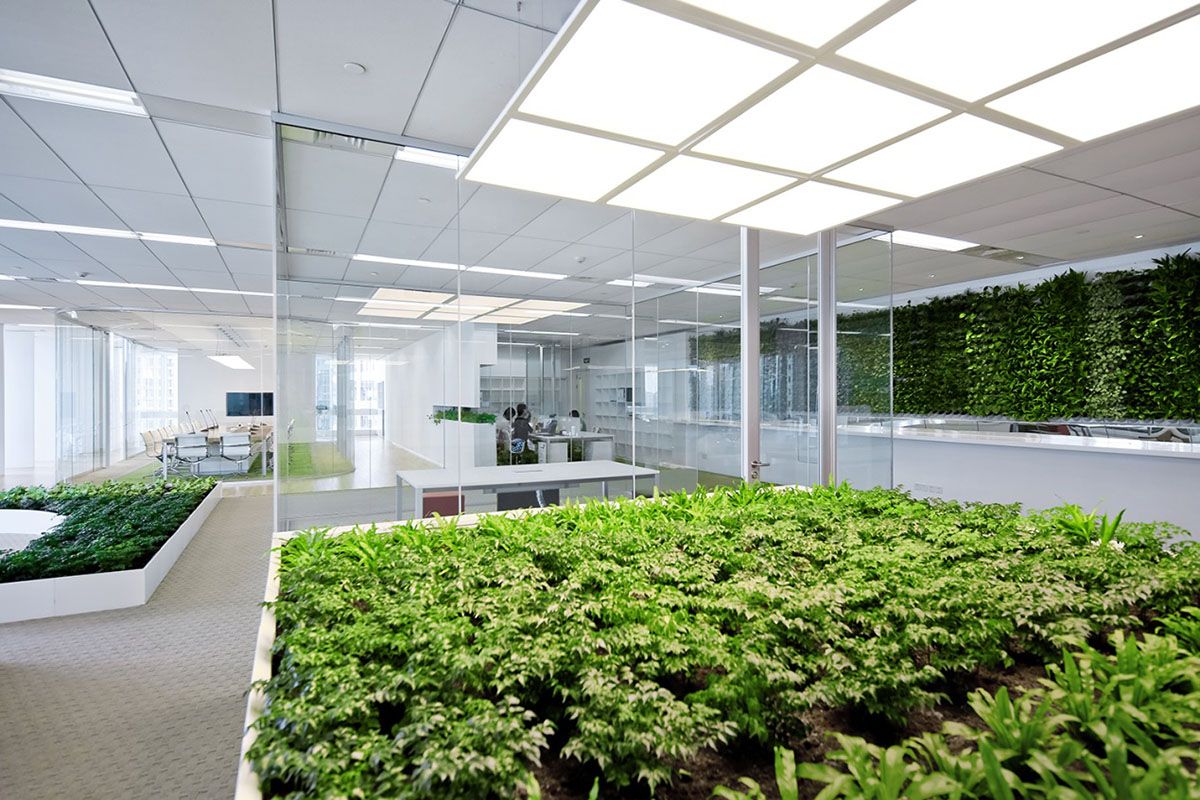 The green vegetation is planted in four boxes of varying sizes. They are arranged in horizontal or vertical way in the office. A variety of activities are inspired by those boxes combined with different function spaces. Emerging plants LED fill light and automatic irrigation techniques are used to simulate outdoor light and humidity conditions. The environment would not only meet the needs of plant growth, but also remind people a green open garden more than a working place.

绿植被分成高低不同、大小不一的四个部分,以水平或垂直的方式分布于室内,与不同的功能空间相结合,可引发人们多样的活动:或站或坐,或停留或穿越。新兴的LED植物补光和自动灌溉技术模拟了室外的光线和湿度环境,这不仅满足植物生长的需要,也使人忘却身处高层写字楼中。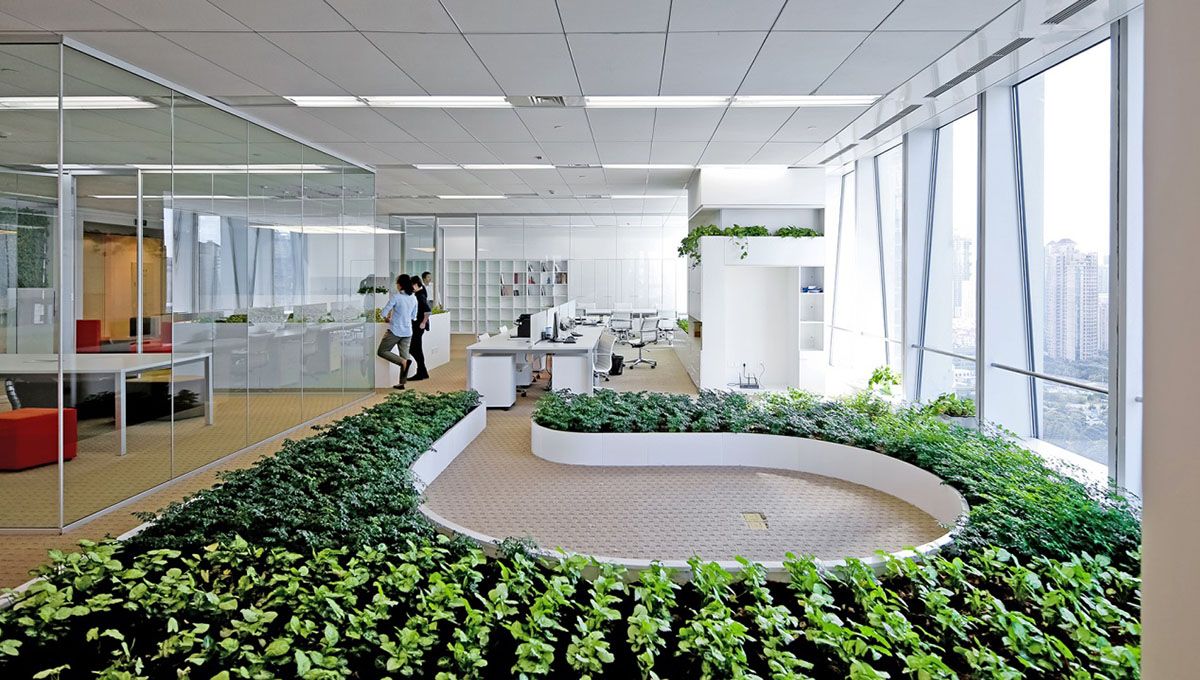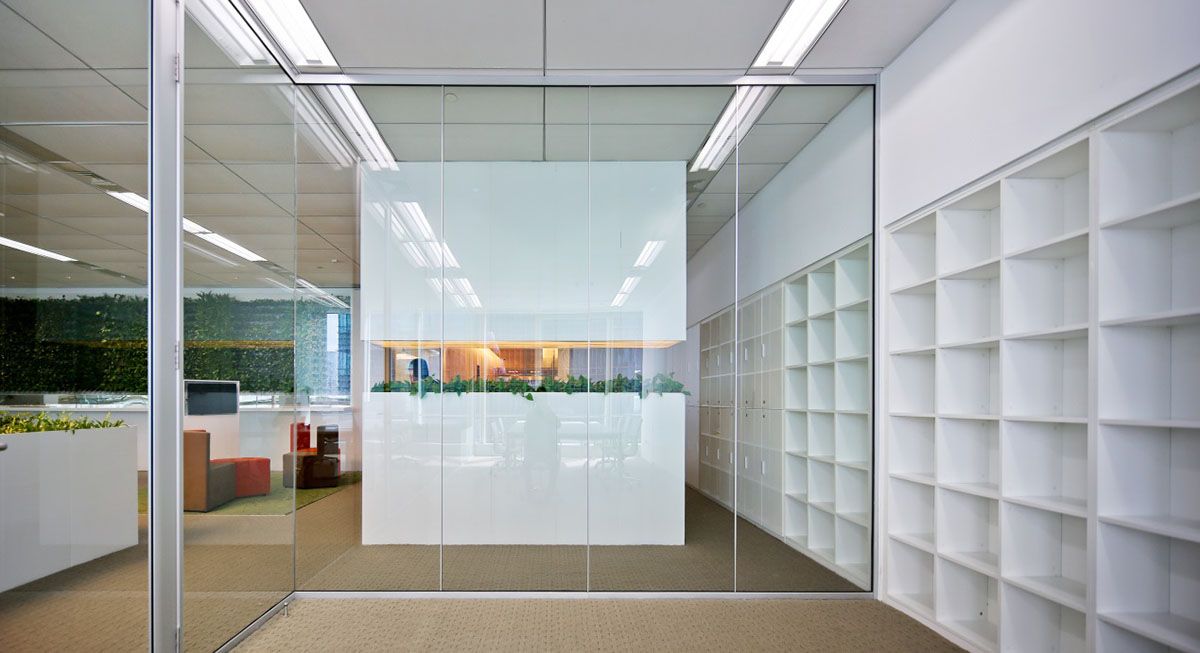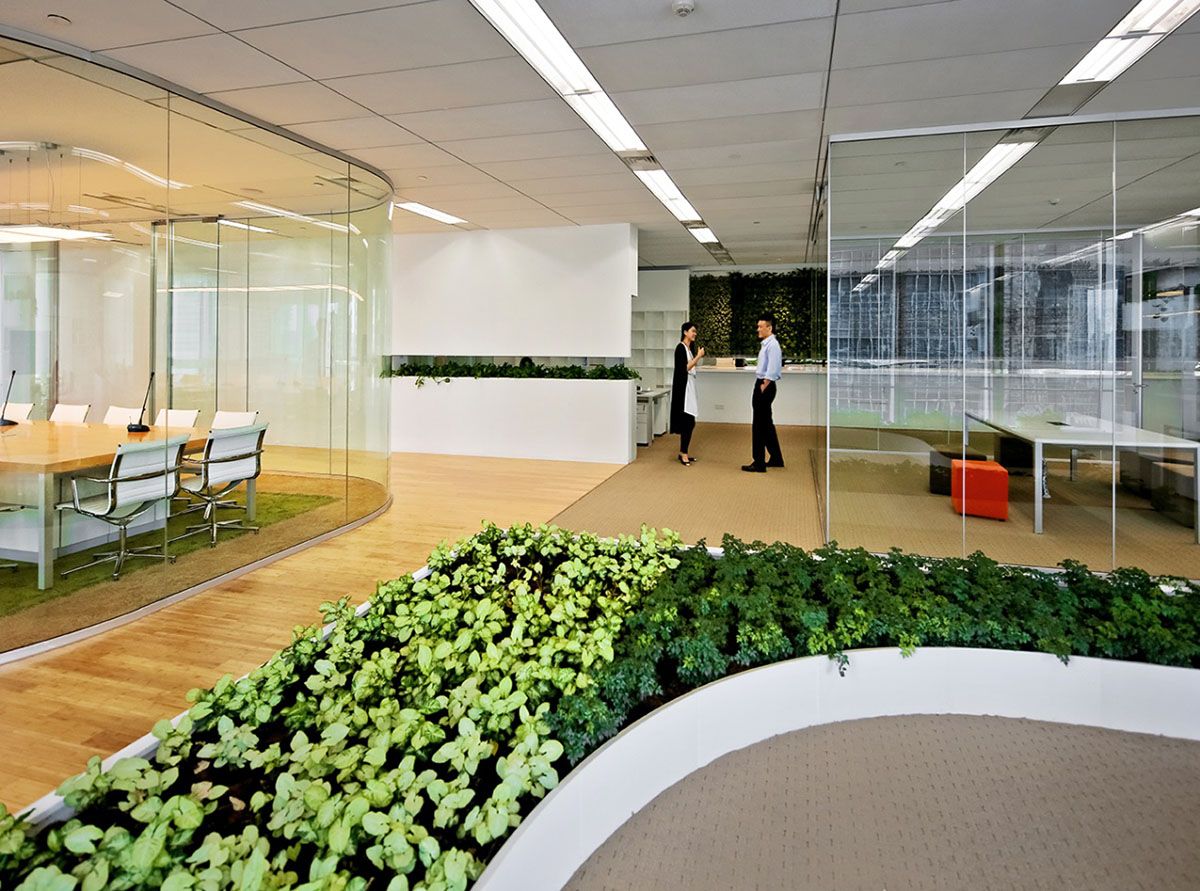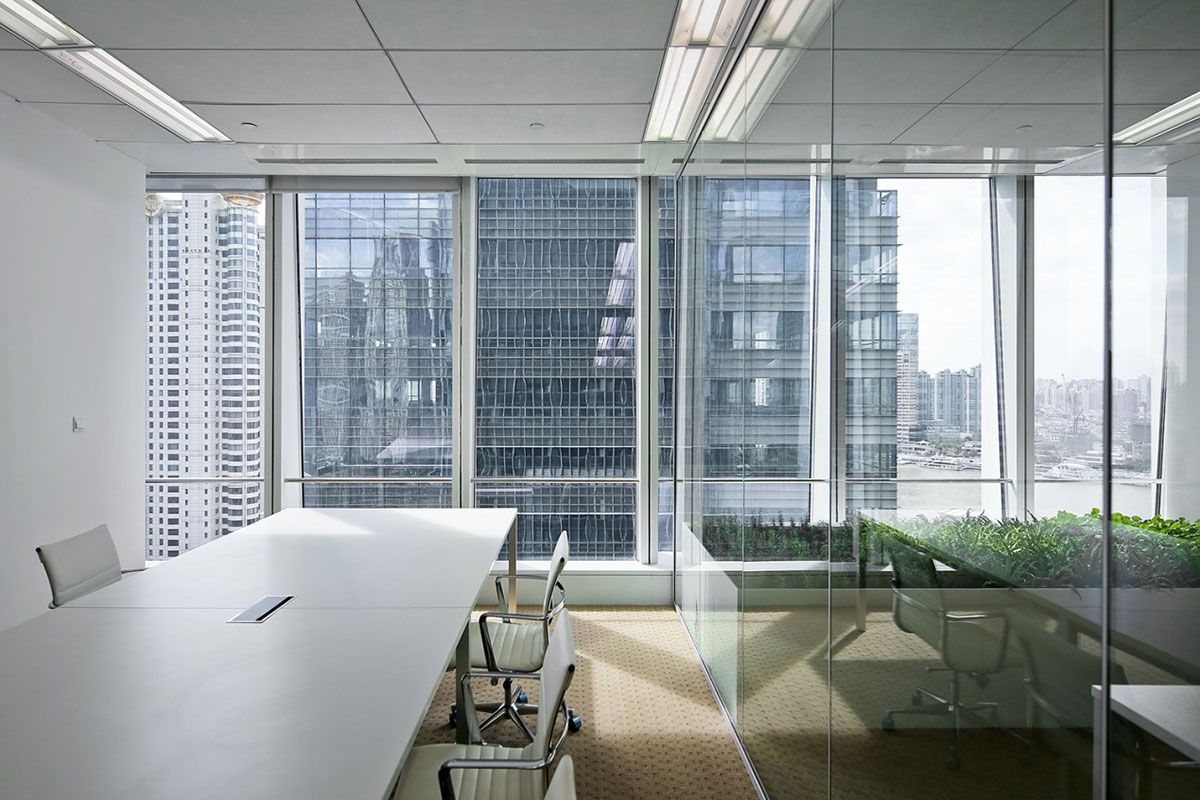 Aromas and even edible plants change the entire office scent. The lightness and floating feeling of the reception desk and planting ponds are created by white painted steel sheets and acrylics. The appropriate volume of the office fitments made the planting area more important.
有香气、甚至可食用的植物,改变了整个办公空间的气味。接待台和花池采用白色烤漆钢板和亚克力的组合,创造轻盈、漂浮的感觉。固定家具则适当减小尺度,使植物更为突显。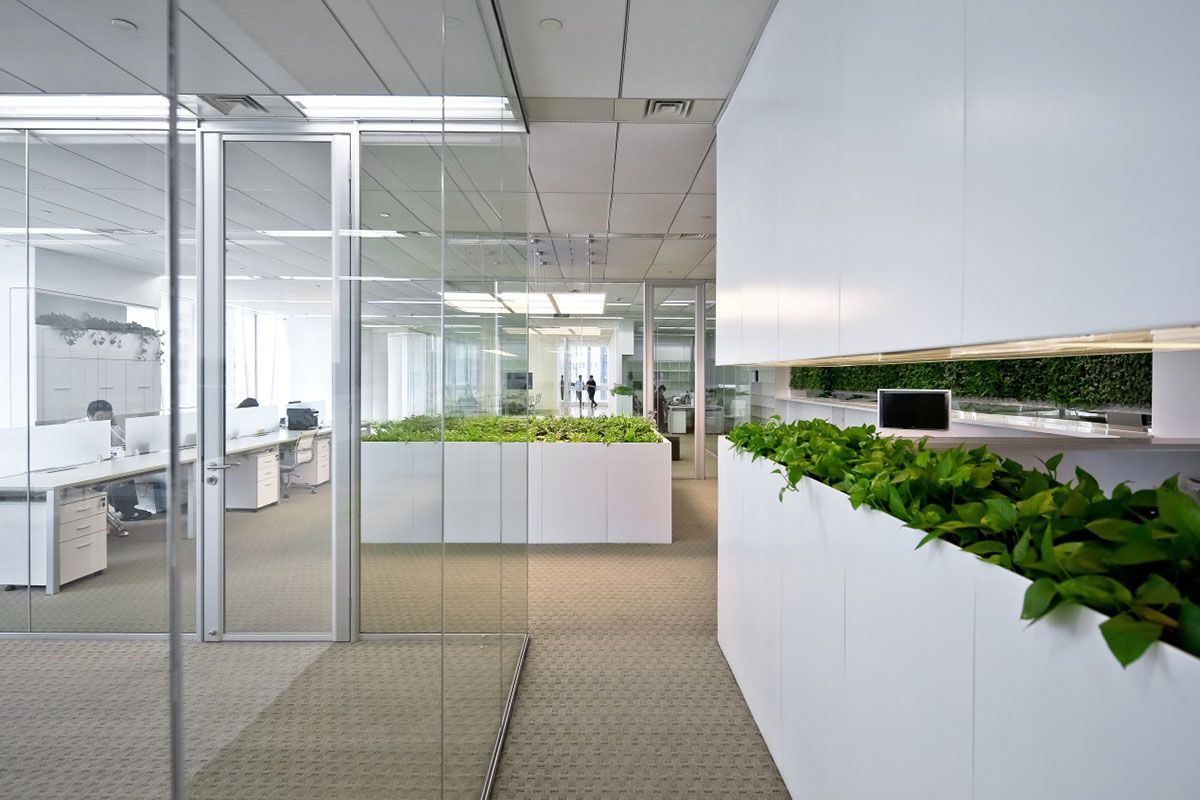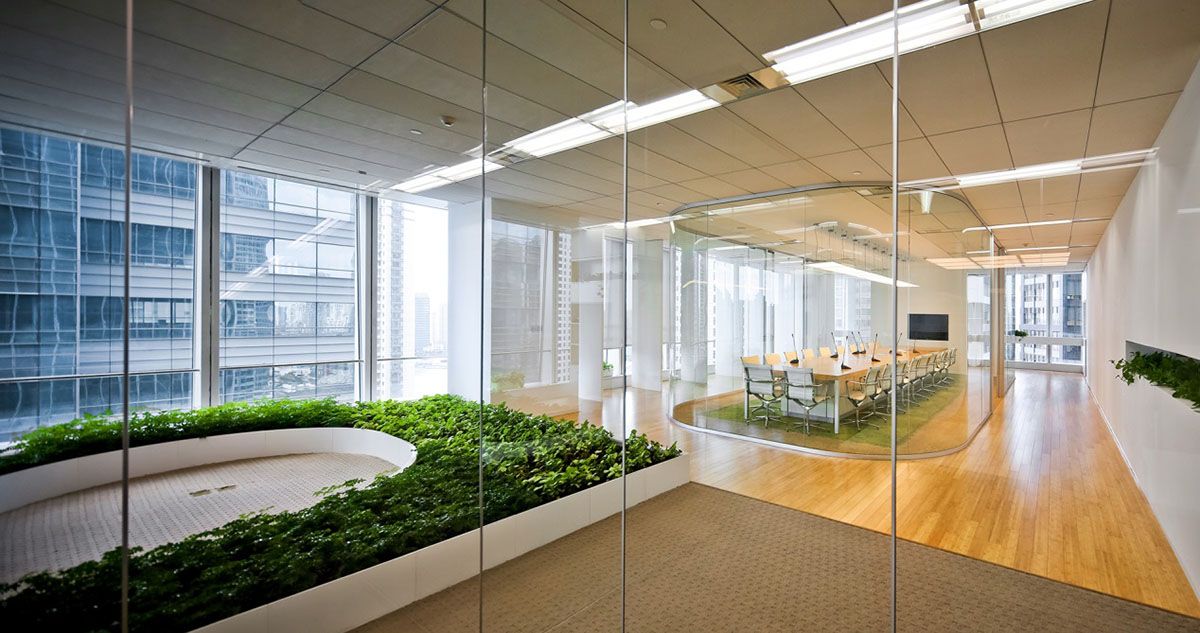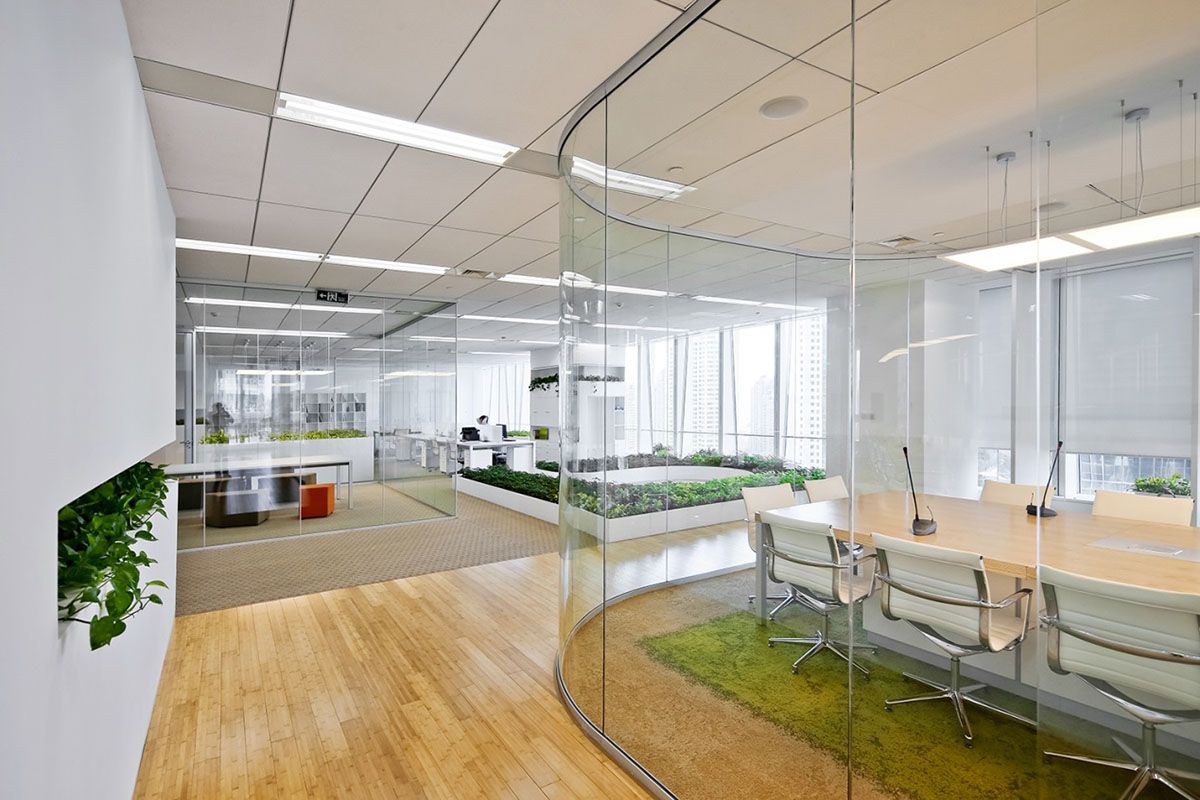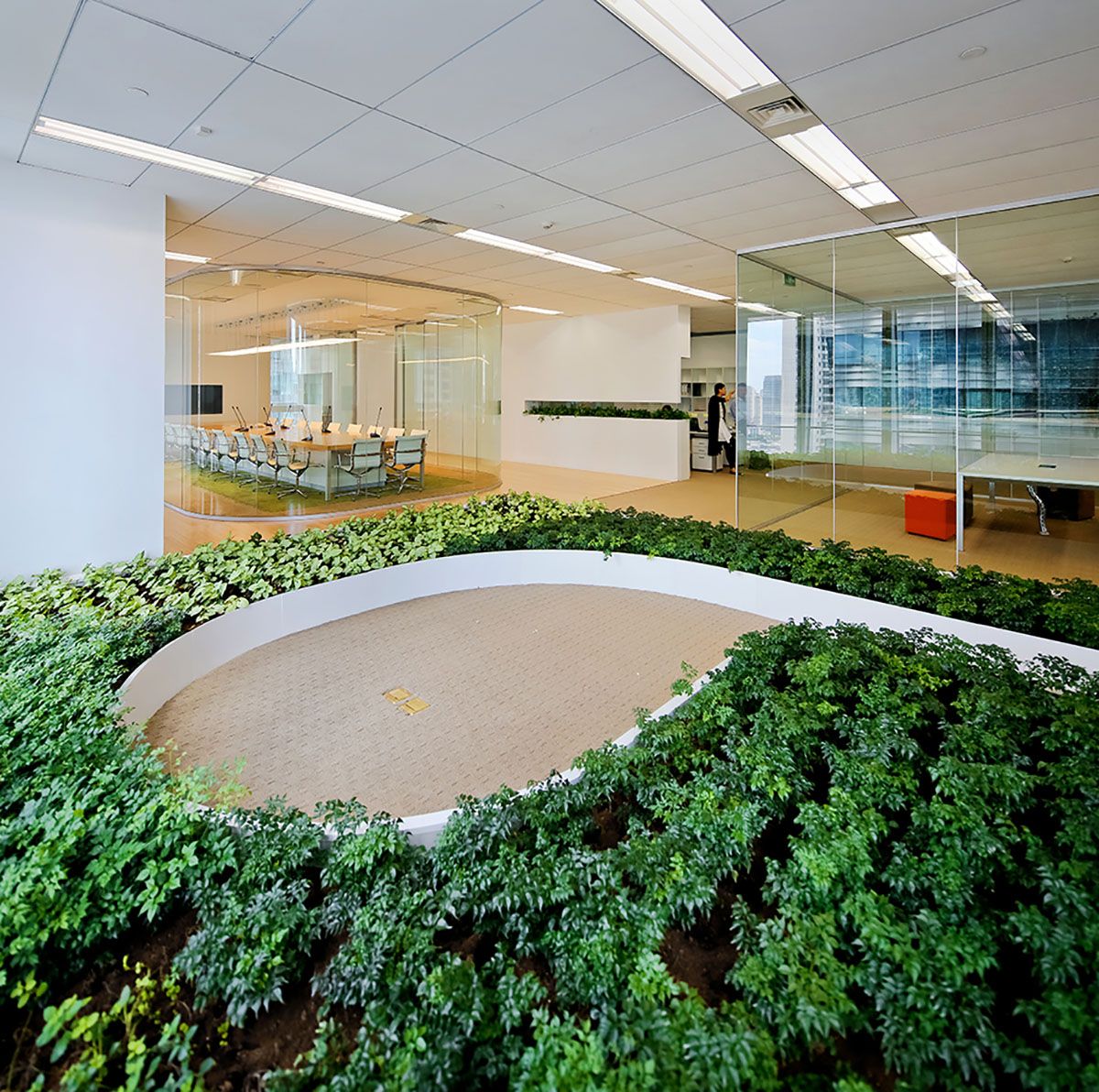 The conference room at the end of the corner has the best view. Bamboo flooring combined with grass green velvet carpet give people obviously feelings like walking on a field when they enter the conference room. In this office, people along with plants and the river view can be perceived and realized by each other.
穿过接待区,尽端的会议室包裹在视野最佳的转角内,竹地板与草绿色圈绒地毯的组合使人在进入会议室时有明显的脚感变化,仿佛踏入田野。在这里,人、植物和江景,彼此感知体会。