<Across the Generations> was published in November 2016. This book included the author Zhao Min's interview with young architects in Beijing, Shanghai, Guangzhou, Xinjiang, Shanxi, Yunnan via internet. 22 interviews were selected from 136 questionnaires.
2016年11月,《跨越的一代——中国当代80后青年建筑师访谈实录》出版了。这本书收录了作者赵敏在2014年至2016年间,通过网络向北京、上海、广州、新疆、陕西、云南等不同地区的青年建筑师,发出的136份问卷中筛选出的22份专访。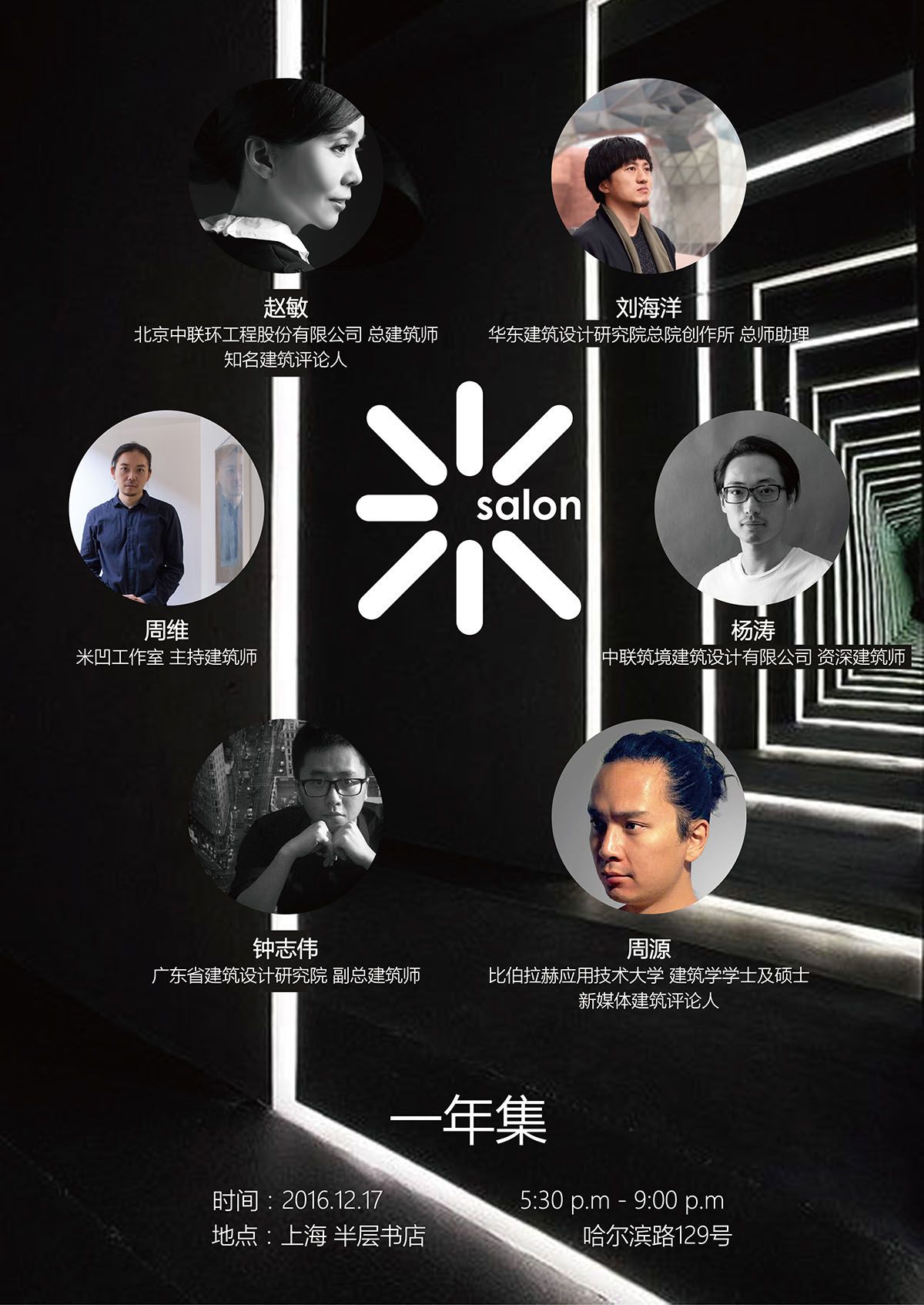 These 22 architects gathered together because of the book.
因为这本书,22位80后建筑师聚集到一起。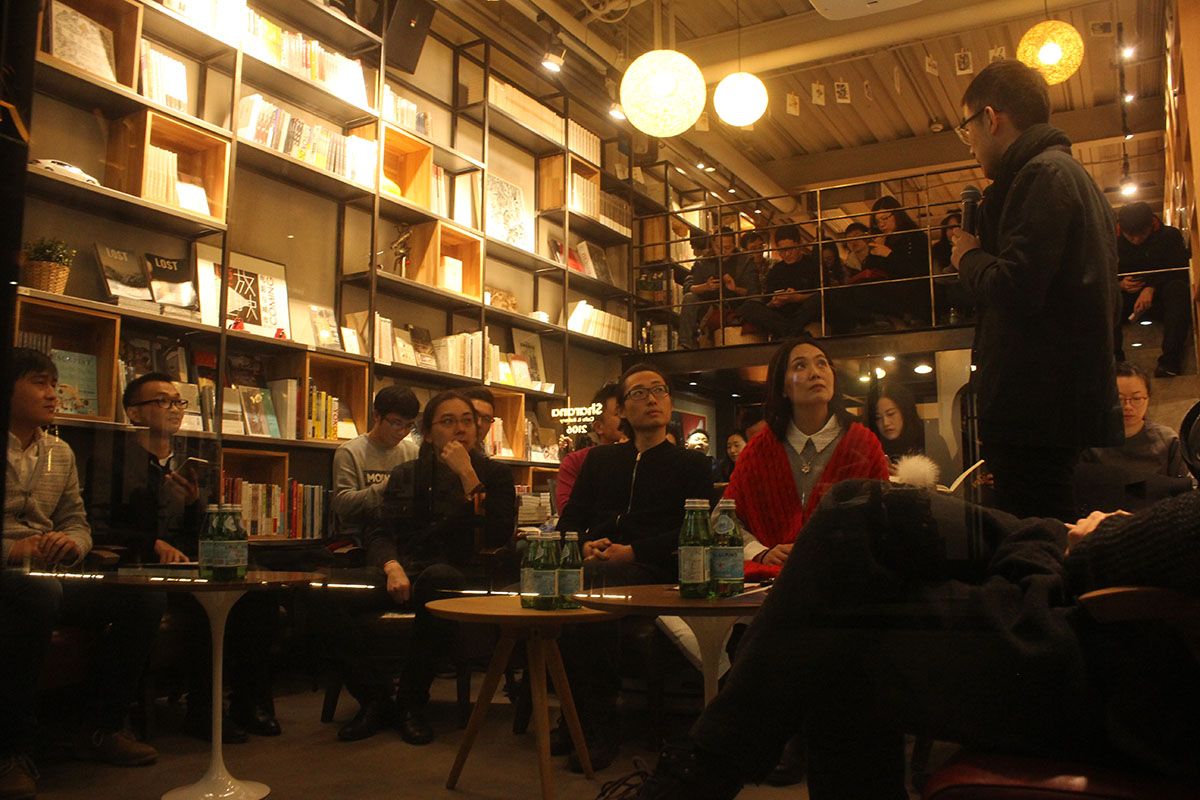 4 of the architects were invited, together with the author, to talk about their stories with architecture at 米 salon in December.
在12月的上海,有这么一场沙龙活动,邀请了其中的4位青年建筑师,和新书作者一起,讲一点与建筑有关的故事。
'Collection of One Years'is also held for "Friday Salon" of Architectural Society of China. 7 guests picked out one of their most meaningful years to become one collection. Each different story resonated new ideas.
"一年集"是这次12月米salon暨中国建筑学会"礼拜五沙龙"的主题,7位嘉宾分别挑选对于自己而言有意思、有感受,或是有影响的一年,组成一个集合。每个人有各自不同的故事,汇集起来又形成思想的共鸣。