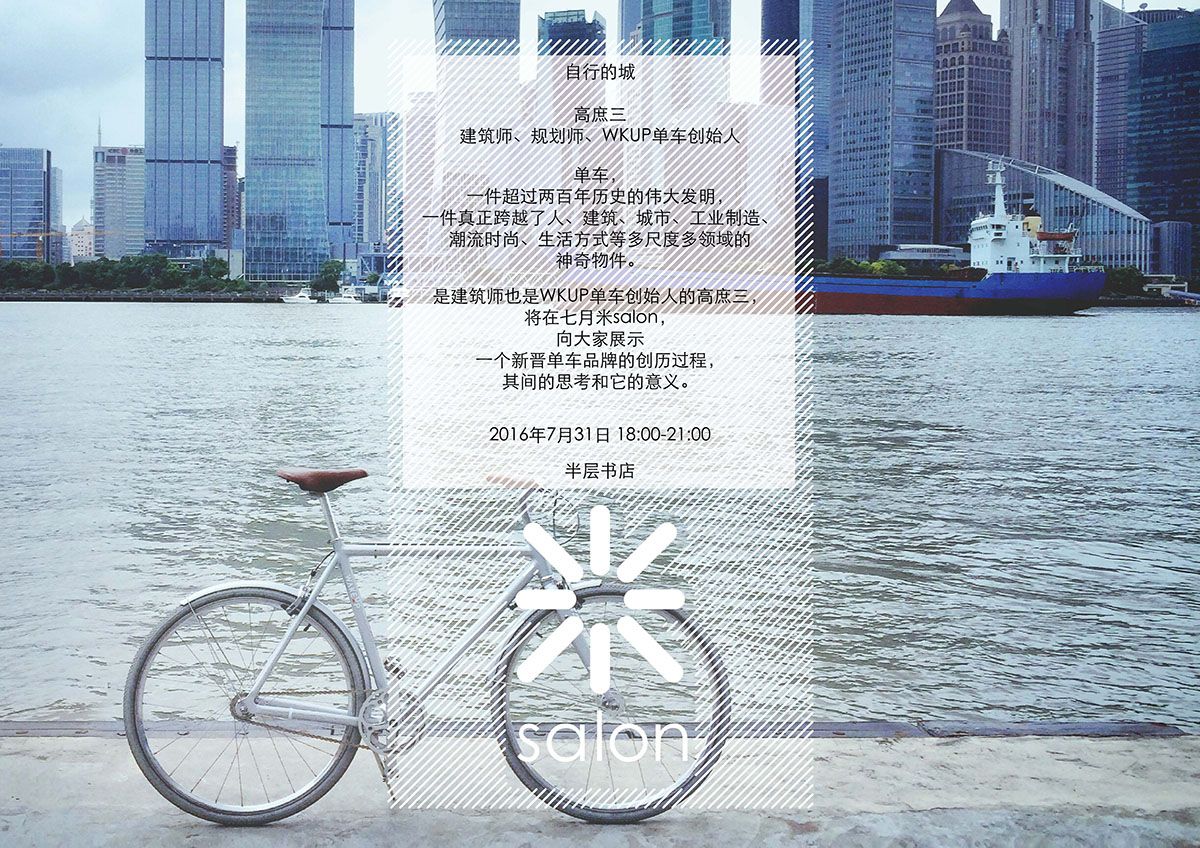 Bike was invented over 200 years. This great invention is across over human, architecture, cities, industrial manufacture, fashion, and lifestyles.
单车,一件超过两百年历史的伟大发明,一件真正跨越了人、建筑、城市、工业制造、潮流时尚、生活方式等多尺度多领域的神奇物件。
Gao Shusan is both architect and CEO of WKUP BIKE. He revealed the founding process of a new brand of bike and its significance at 米 salon in July.
同是建筑师和WKUP单车创始人的高庶三,在七月米salon,向大家展示一个新晋单车品牌的创历过程,其间的思考和它的意义。