Under the limited budget, we hope to reshape the pattern of all rooms to complete the apartment modification. The mirror between living room and master bedroom is the main point, spaces become changeable after all is done. Some handy little furniture are used to meet different needs.
一次预算有限的私宅改造,通过重塑原有房间格局来激发使用中的更多可能性,设计以客厅与主卧之间的镜子为出发点,营造出轻盈流动可变的空间印象,并采用轻巧易搬的小家具来适应使用中的不同需求。房间的界限随轴线上移门的推拉而变化。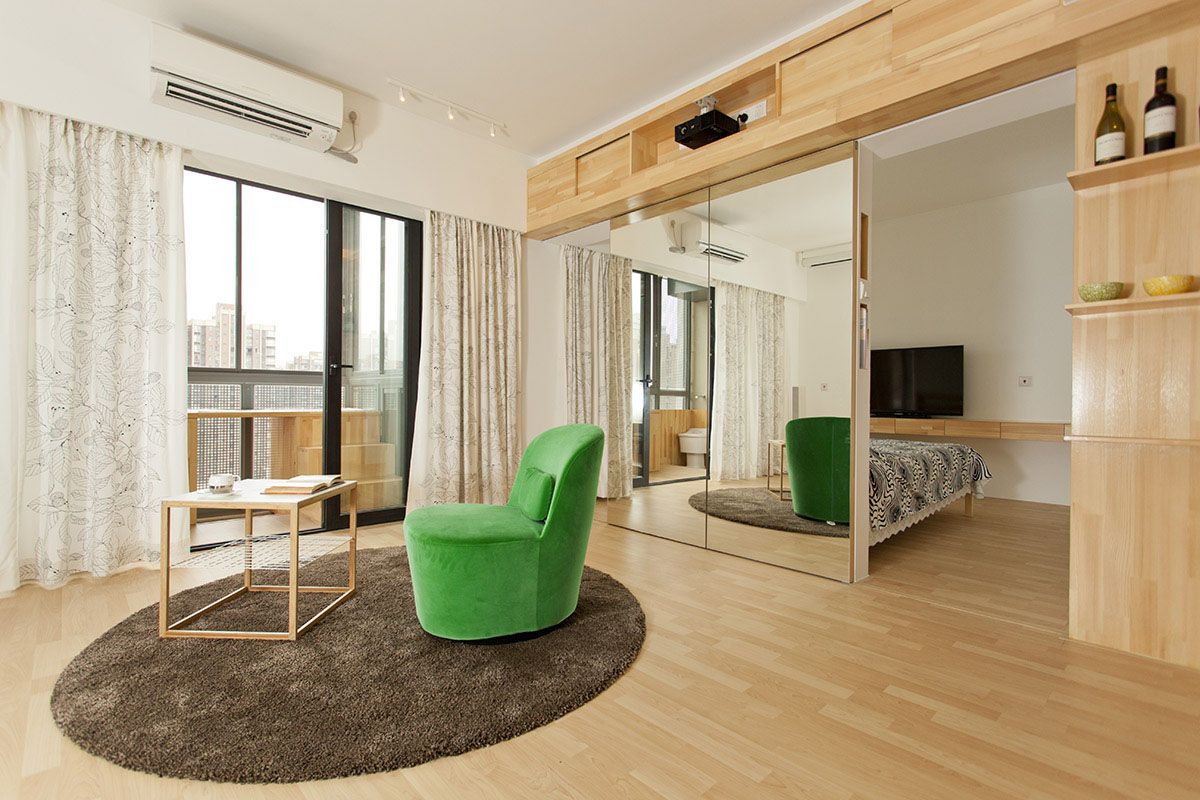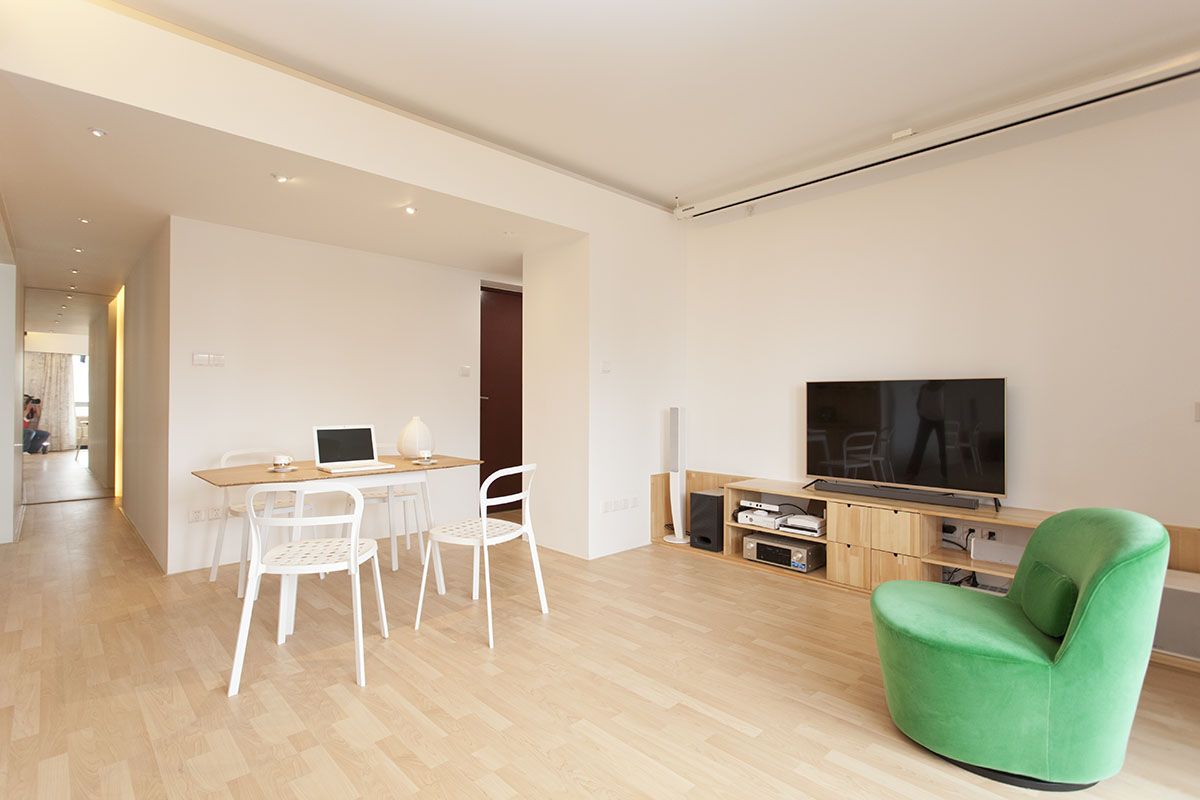 living room and bedroom|起居室与主卧室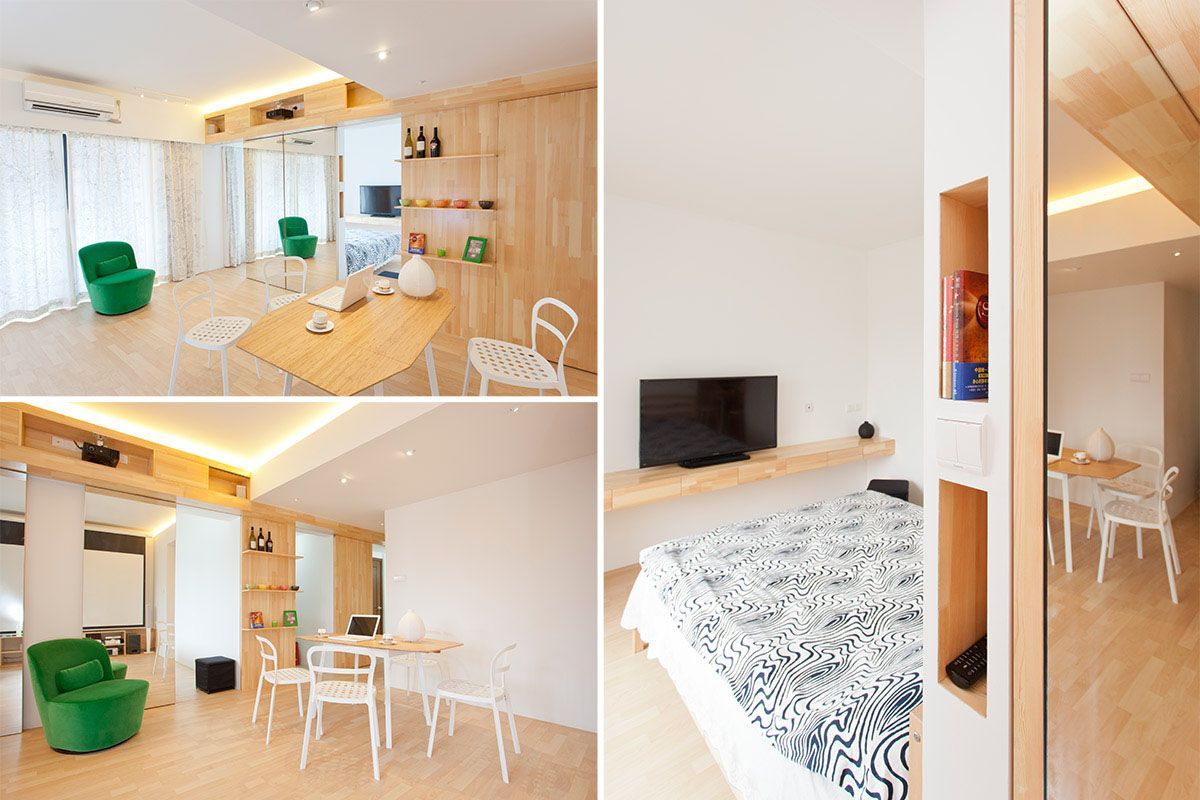 The combination of mirrors, door, and the partition wall connects the space. The different combinations of them show distinct spatial feeling.
镜子、移门与隔墙的组合使得原本相互独立的空间产生了联系,变化丰富。起居室、移门开关的不同组合使整个房间呈现出截然不同的空间感受。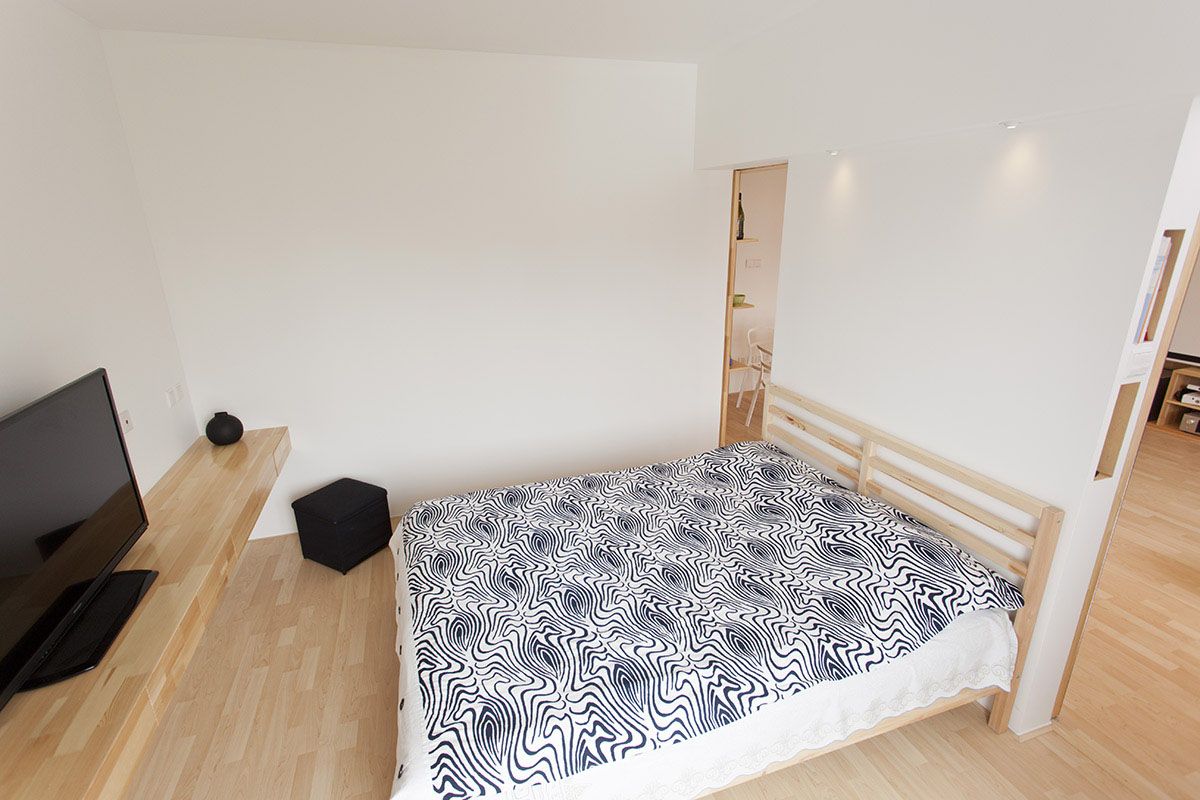 bedroom to living room|从主卧室望向起居室
dresser to coatroom|化妆台望向衣帽间
One of the bedrooms was converted to coatroom, as it solves both storage problem and adding one dresser.
将原户型中的一间次卧室改为衣帽间,解决了大部分的储物问题,且在走道中新增加一个化妆台。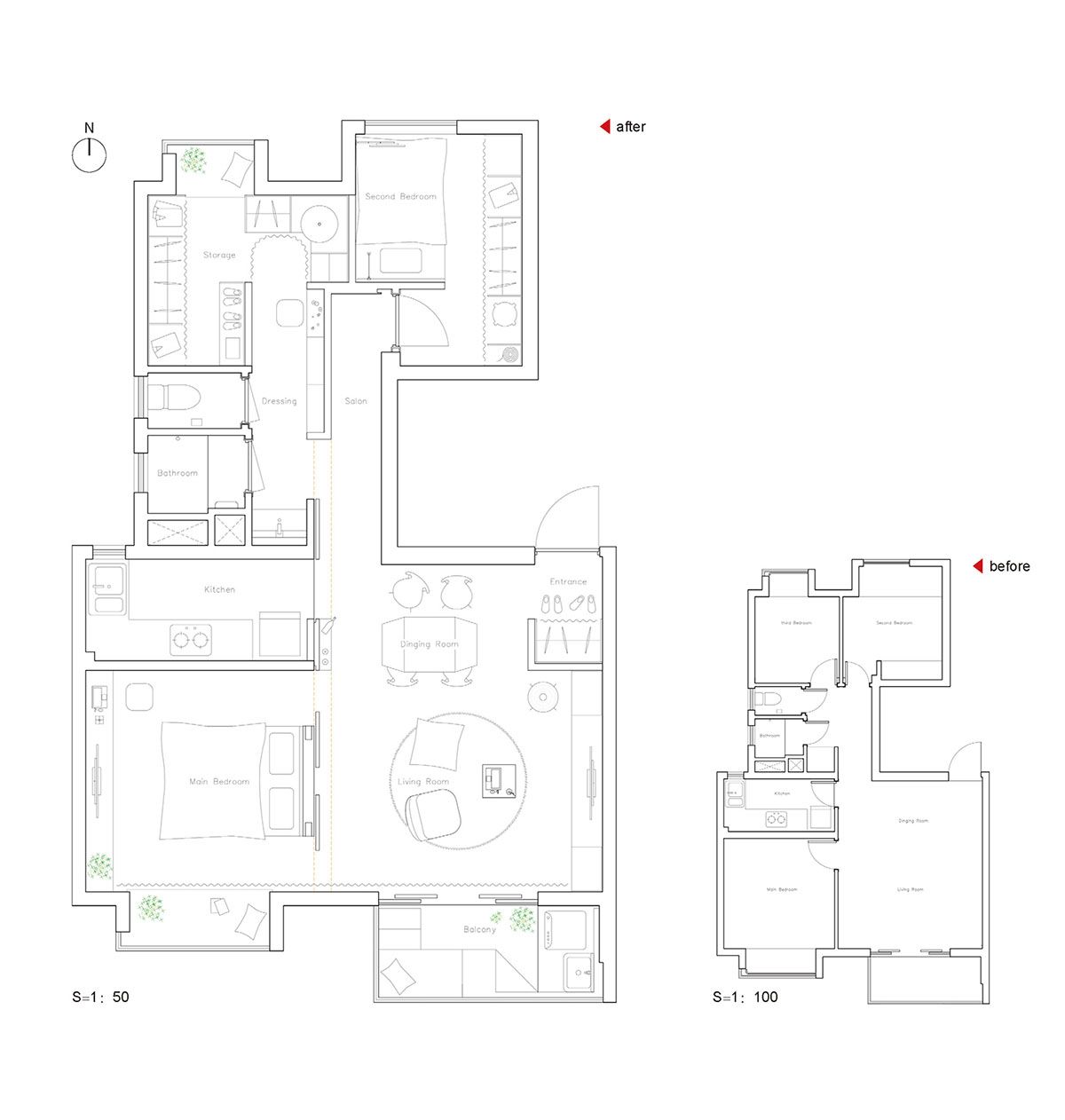 plan|平面图