Sanya Park is a natural park downtown. It locates in the middle and downstream intersection of Sanya river. Sanya river area has abundant mangrove natural recourses.
三亚河河滨公园,位于市中心的三亚河中下游交汇段,三亚河是三亚市的重要河流,拥有天然的红树资源。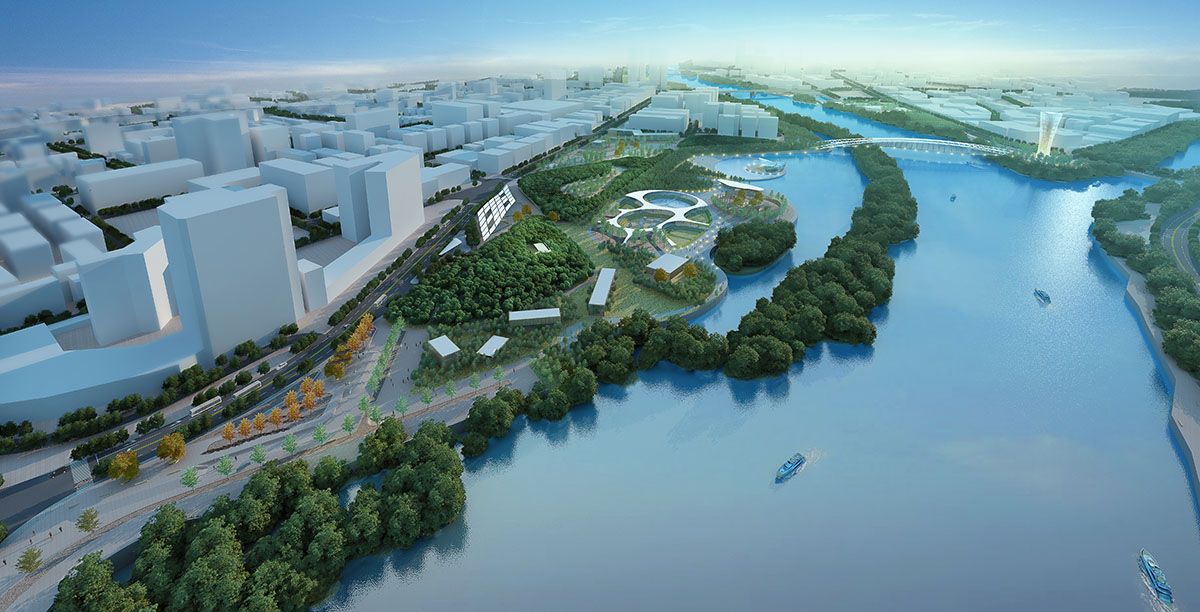 We plan to let the elements of city and nature blend with each other. While the outside follows the base texture of the city, the side facing the outer city use several open entrance. City characters are reflected on the featuring architectures inside the parcels. The core of riverside landscape zone is the mangrove ecological group. Spreading out layer by layer, They finally combines with the green belt in the city,
项目中考虑,一个城市的自然公园将带动城市活力,可将城市活动置入自然。外部顺延基地外围的城市肌理,在面向城市的外层空间中形成开放的多入口界面,并将城市特征体现在地块内的标志性建筑上;内部以红树生态群作为滨河景观带的核心,层层向外扩散,与城市绿化相结合。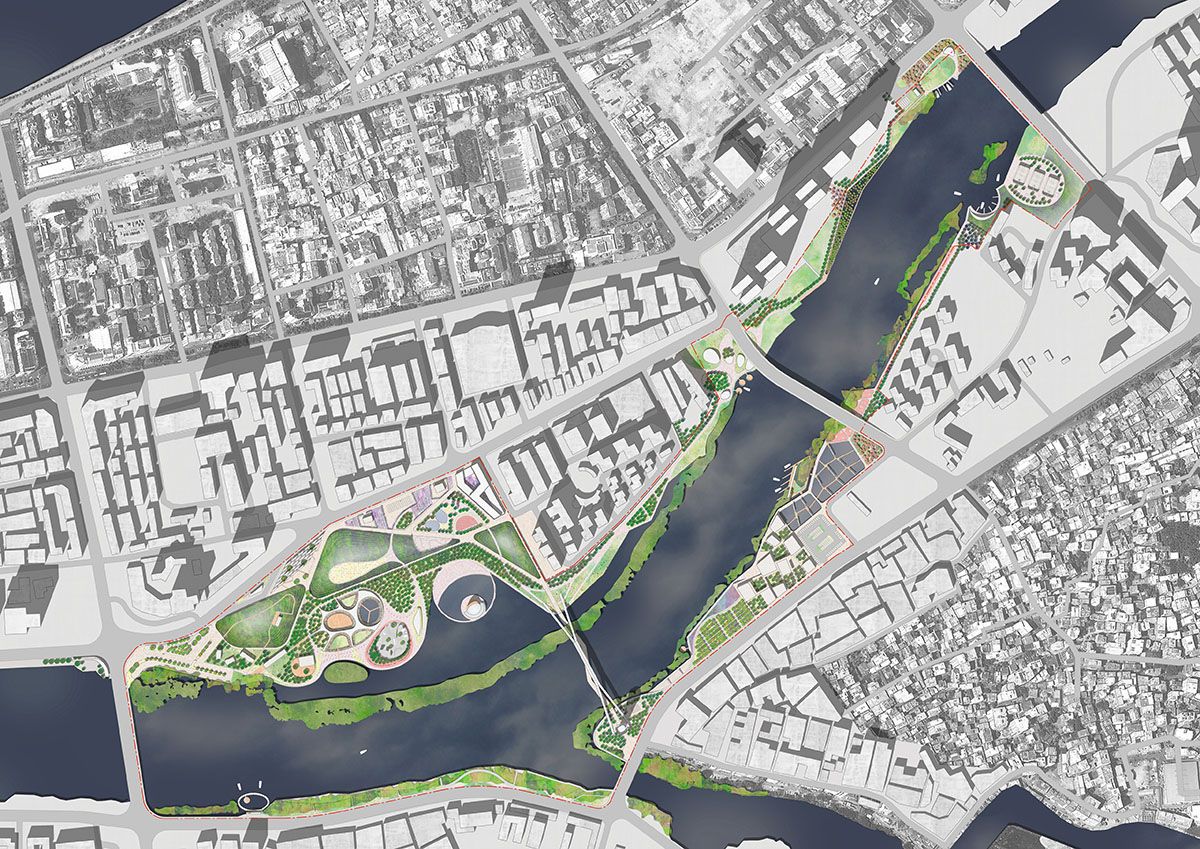 There is a main scenic avenue in the park, people can do different kinds of activities on it, such as sports games, reading, enjoying the performance, etc.
在城市与自然的交融渗透中,活动节点营运而生,跳跃的节点被一条主要的景观路线有节奏地串联,同时两条2.5公里的运动健身路线穿插其中。人们在自然中享受读书、运动、观演、娱乐、饮食、仪式等城市生活。