Huangpu Center is located at the intersection of Zhonghua Road and West Fangbang Road. The lobby on the first floor has a height of 10 meters, and the core tube is rectangular in the middle, dividing the lobby space into two areas, east and west.
黄浦中心位于中华路和方浜西路交叉口。一层大堂挑高10米,核心筒呈长方形居中设置,将大堂空间分为东西两个区域。
The interior facade of the lobby and the exterior facade of the building are made of gray stone with the same color and the same modulus. When thinking about the lobby renovation strategy, we adopted the architectural element related to the modulus of the stone facade-"slice wall" to intervene in the original space.
大堂内立面与建筑外立面采用了颜色相同、模数一致的灰色石材。当思考大堂改造策略时,我们采用了与石材立面模数相关的建筑元素—— "片墙"来介入原有空间。
The lobby renovation starts from the different functional positioning of the east and west halls, highlights the main entrance image of the east lobby, and strengthens the social attributes of the west lobby. Visitors enter from the eastern lobby. The company's signboard, reception, information release and other functions are embedded in the wall system; The west lobby integrates a variety of social functions such as coffee shop, express delivery, and leisure negotiation.
大堂改造从东西厅的不同功能定位出发,突出东区大堂的主入口形象,加强西区大堂的社交属性。访客由东区大堂进入,公司水牌、前台接待、信息发布等功能被巧妙地嵌入墙体元素中;西区大堂融合了咖啡厅、快递收取、休闲洽谈等多种社交功能。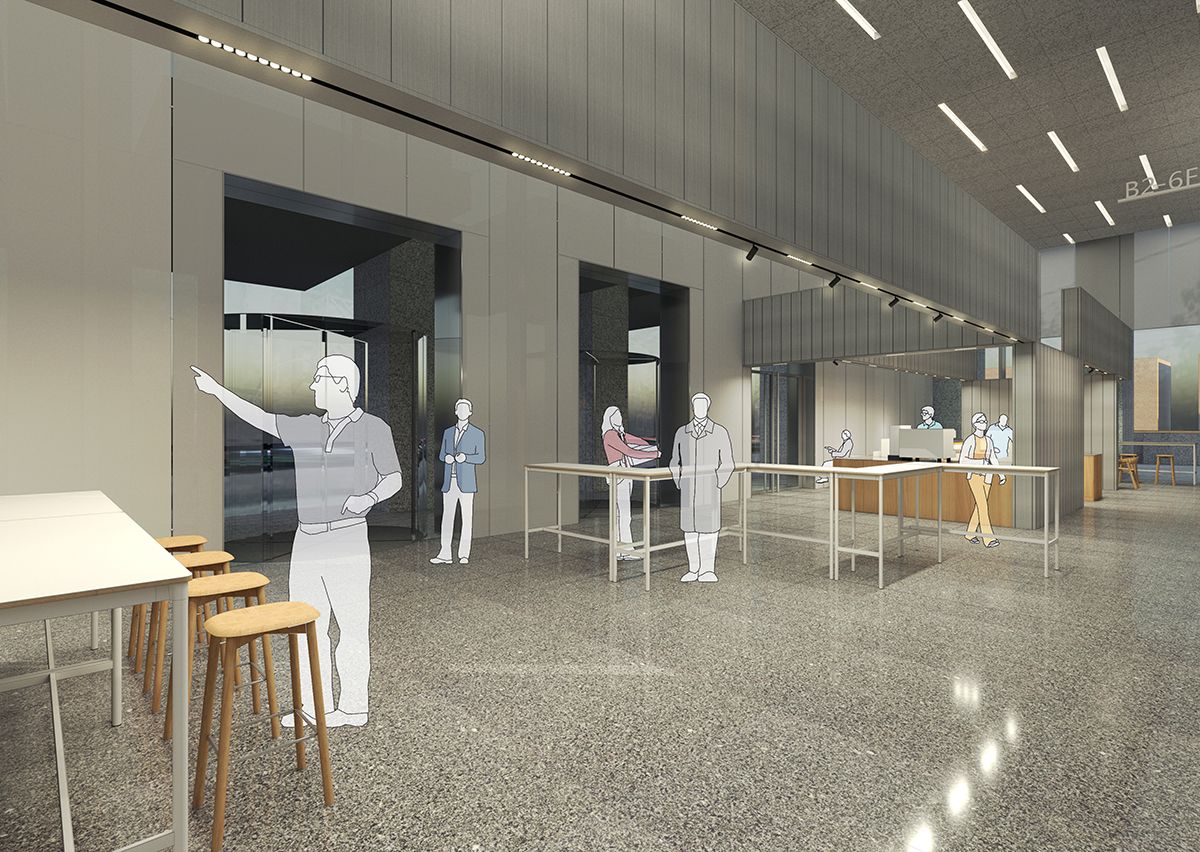 entrance|出入口
shared space|共享空间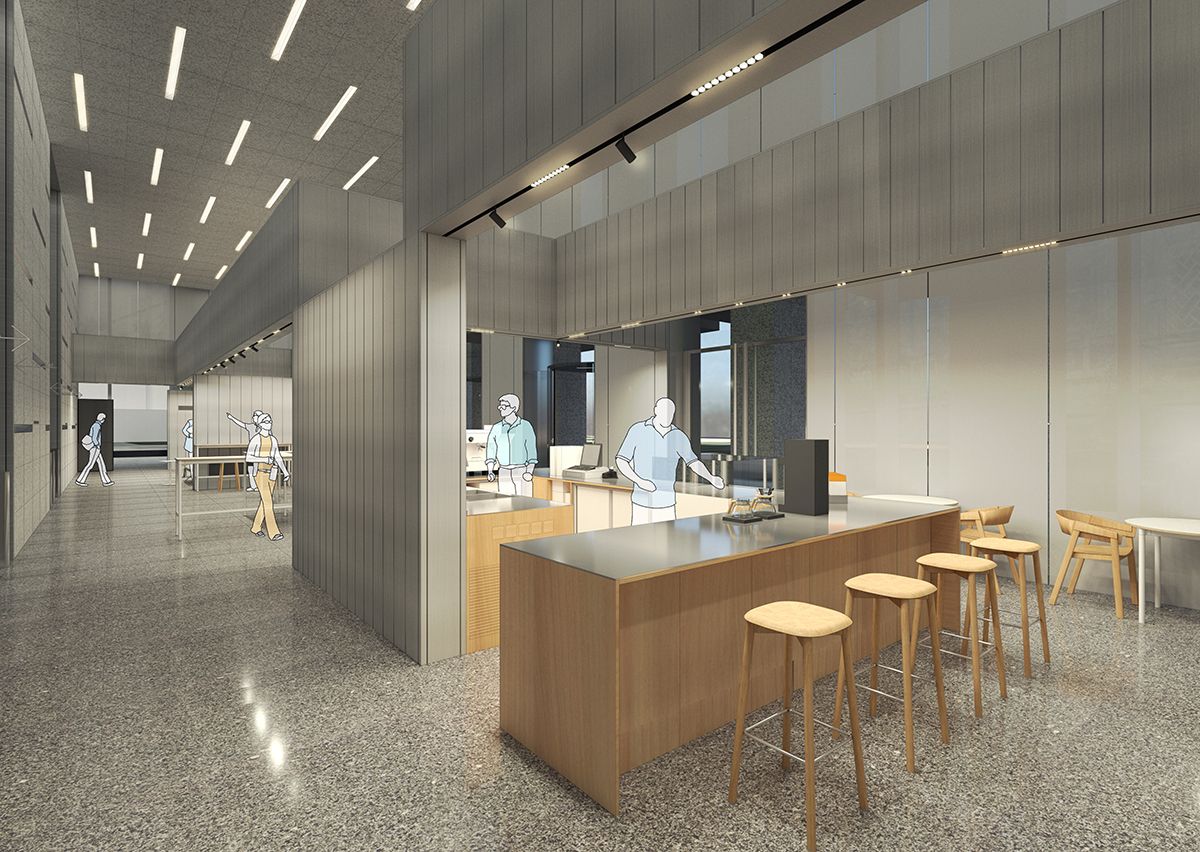 Café|咖啡厅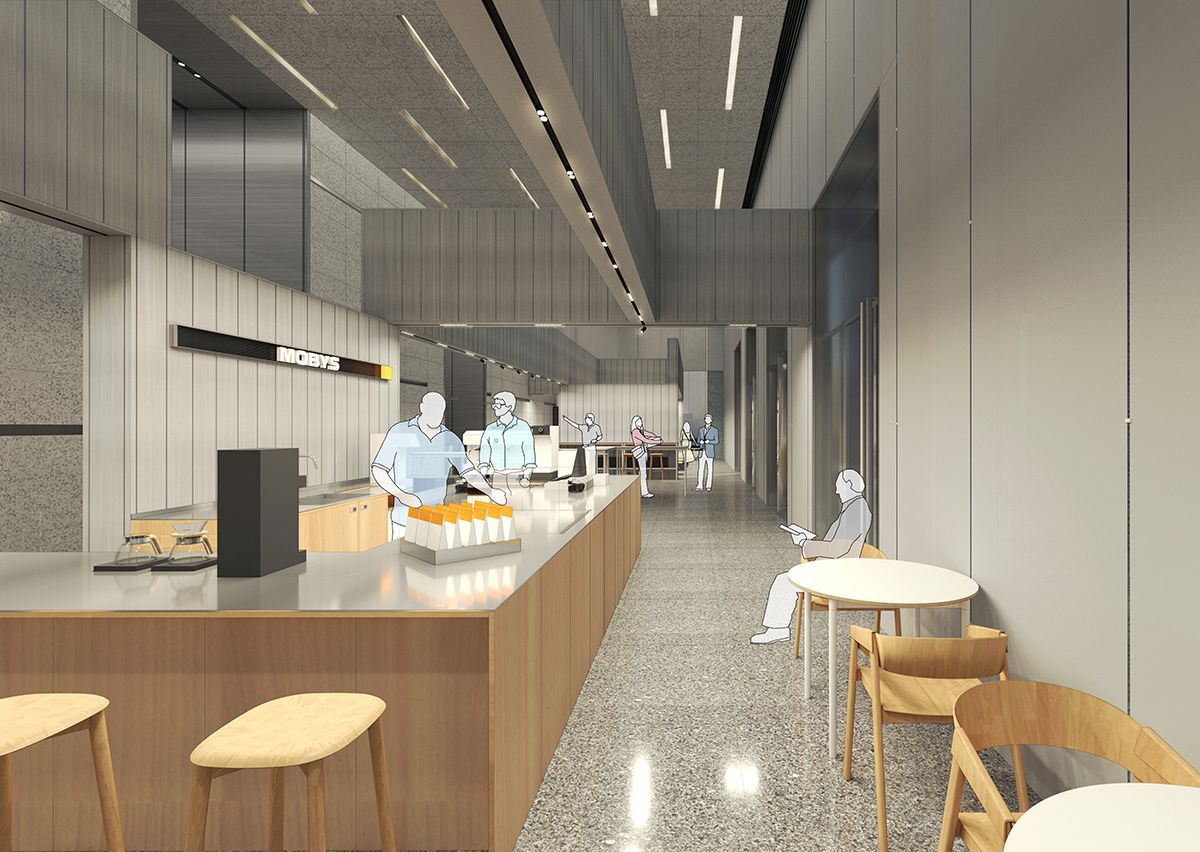 Café|咖啡厅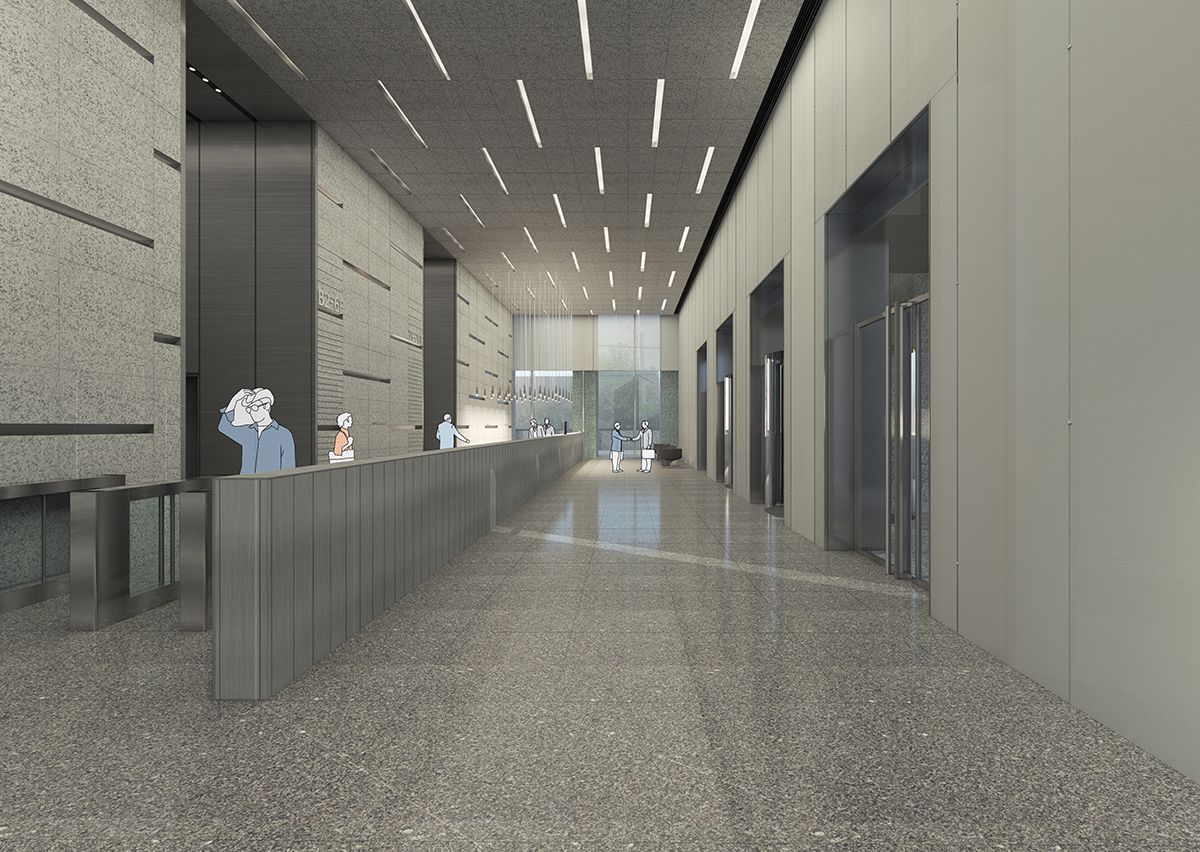 Lobby|前厅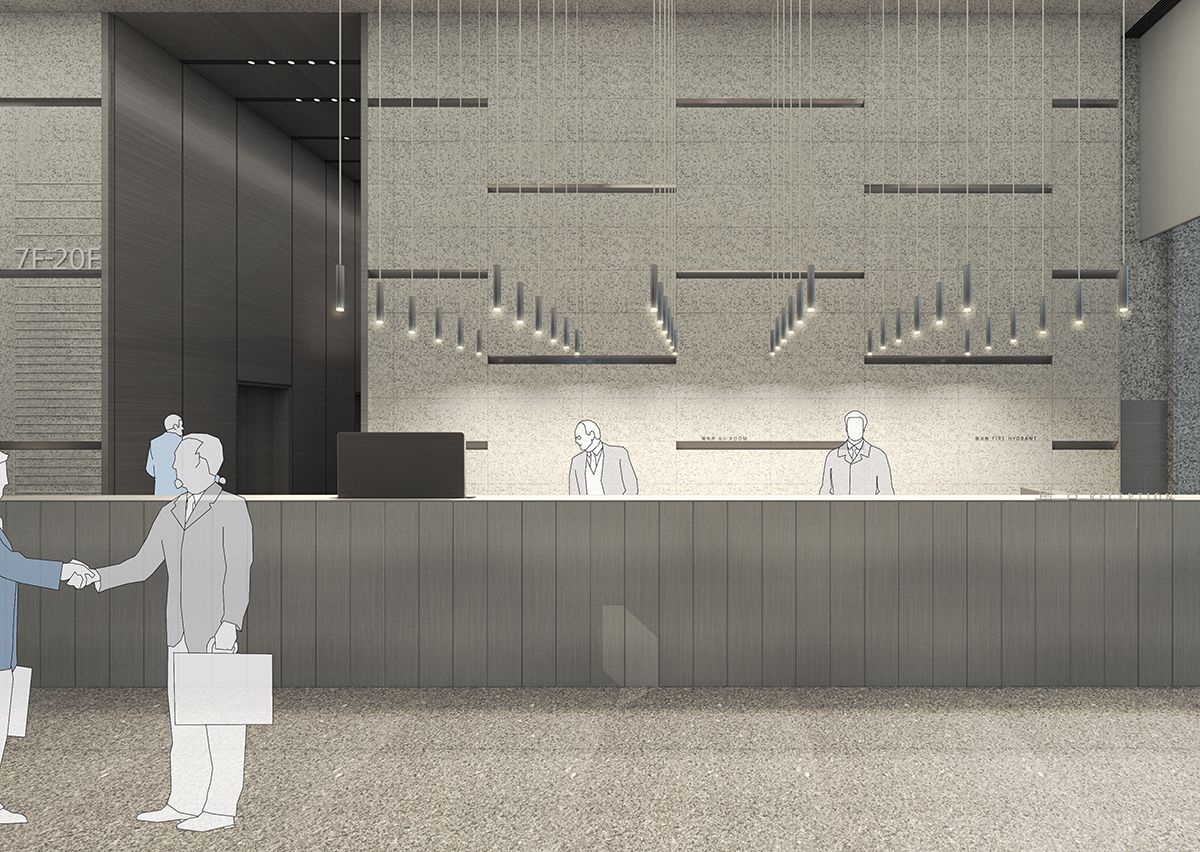 Reception|前台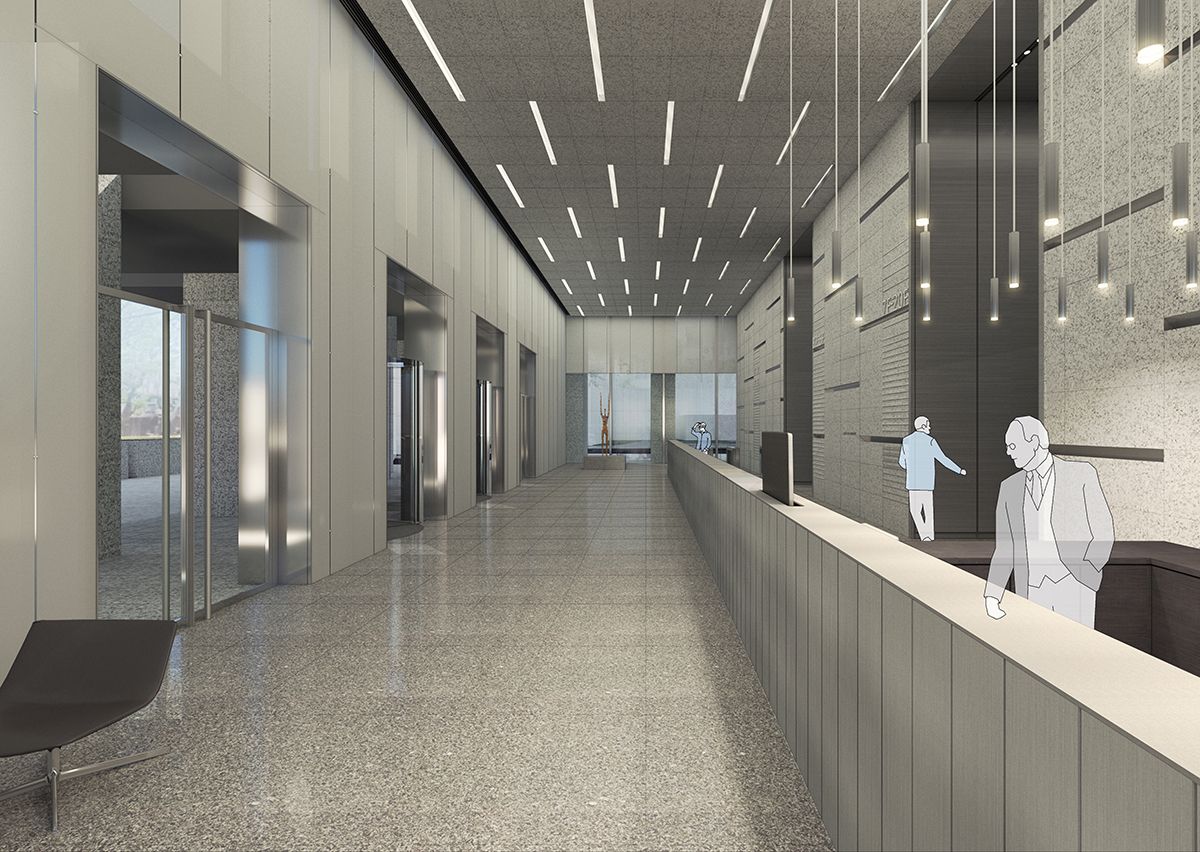 Lobby|前厅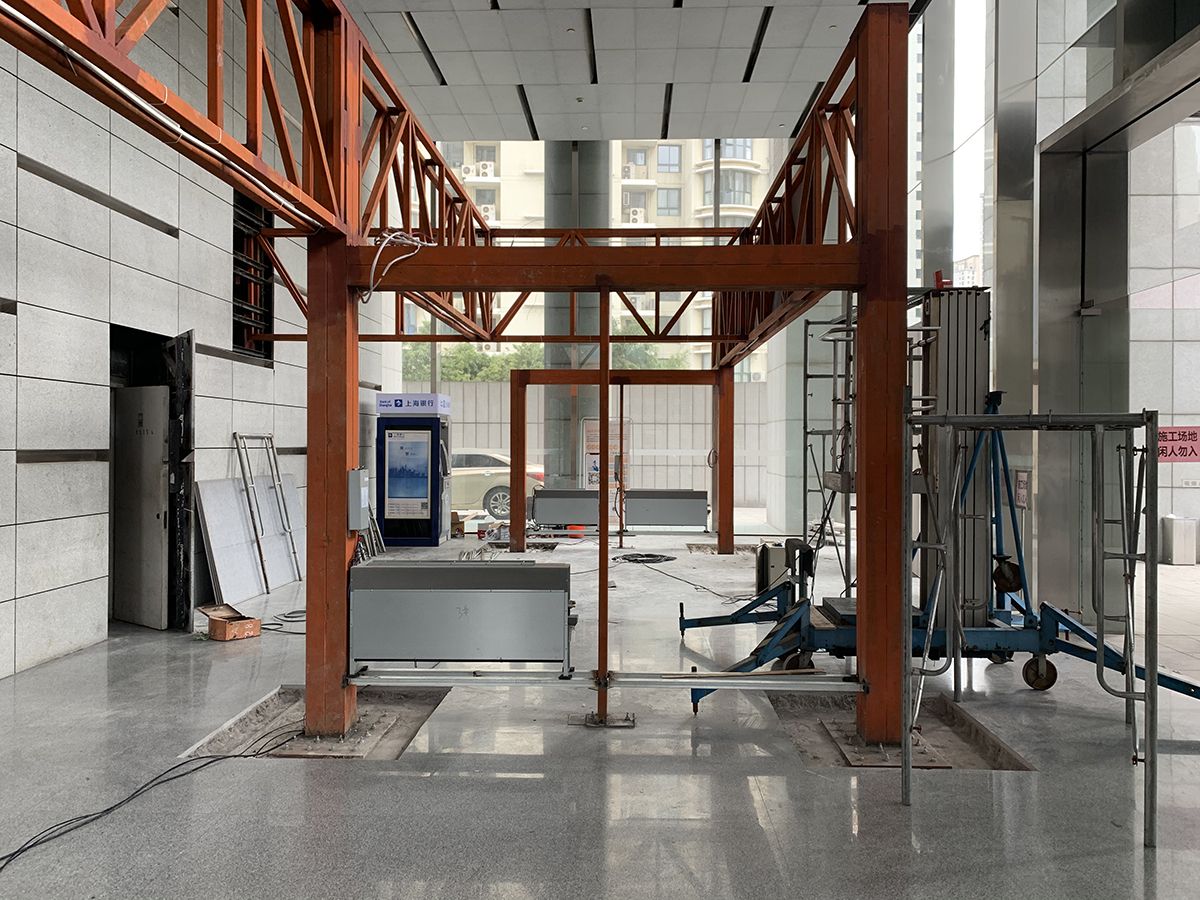 in progress|项目进行中