This is a symbolic cloth.
The idea of this cloth is that a piece of original cloth remains a piece of cloth after coloring, clipping and sewing.
这是一件有纪念含义的衣服。
关于它的构想是希望一块原始状态的布,在经过了剪裁、缝制,以及印染等加工程序后,仍然是一块布。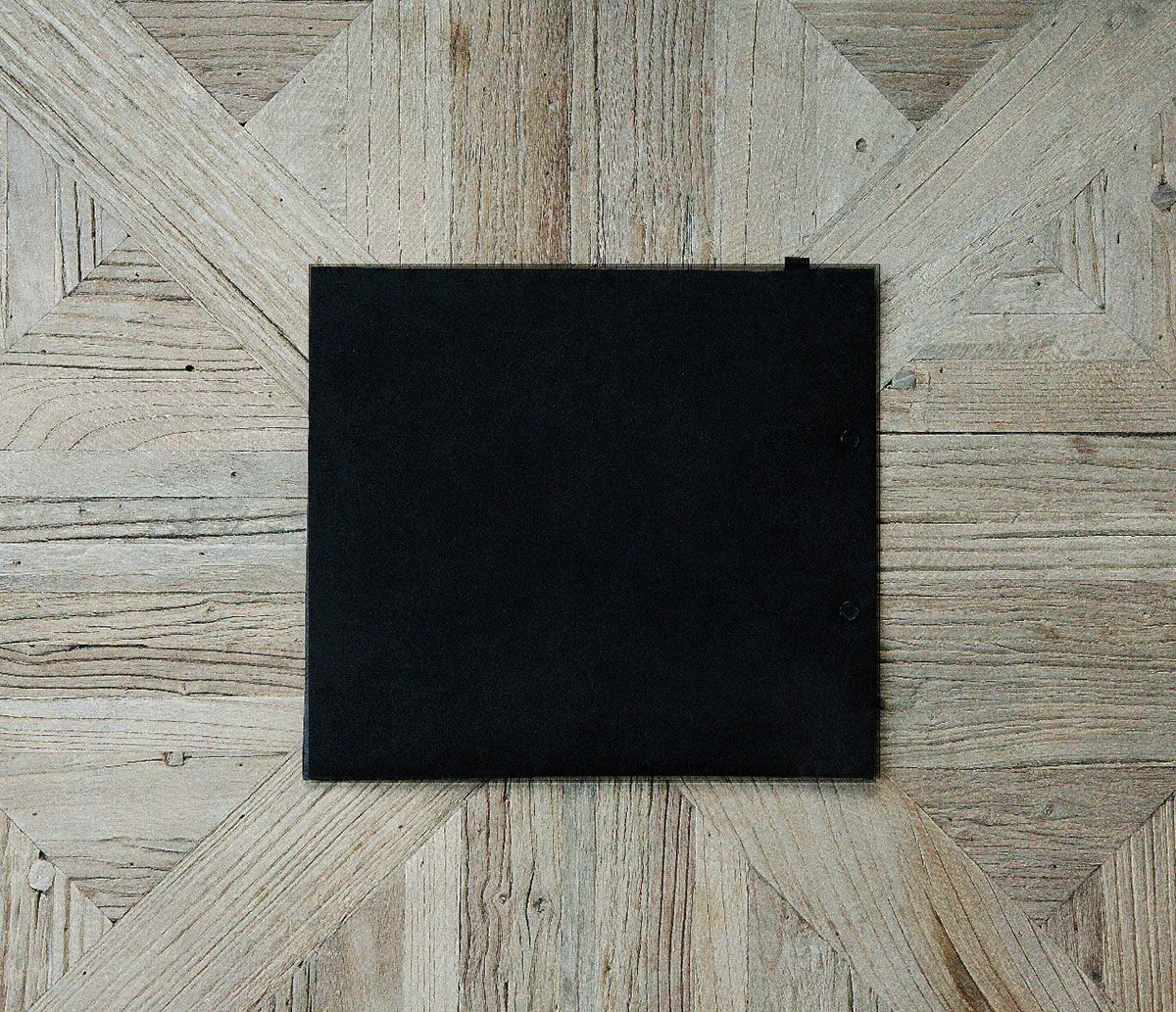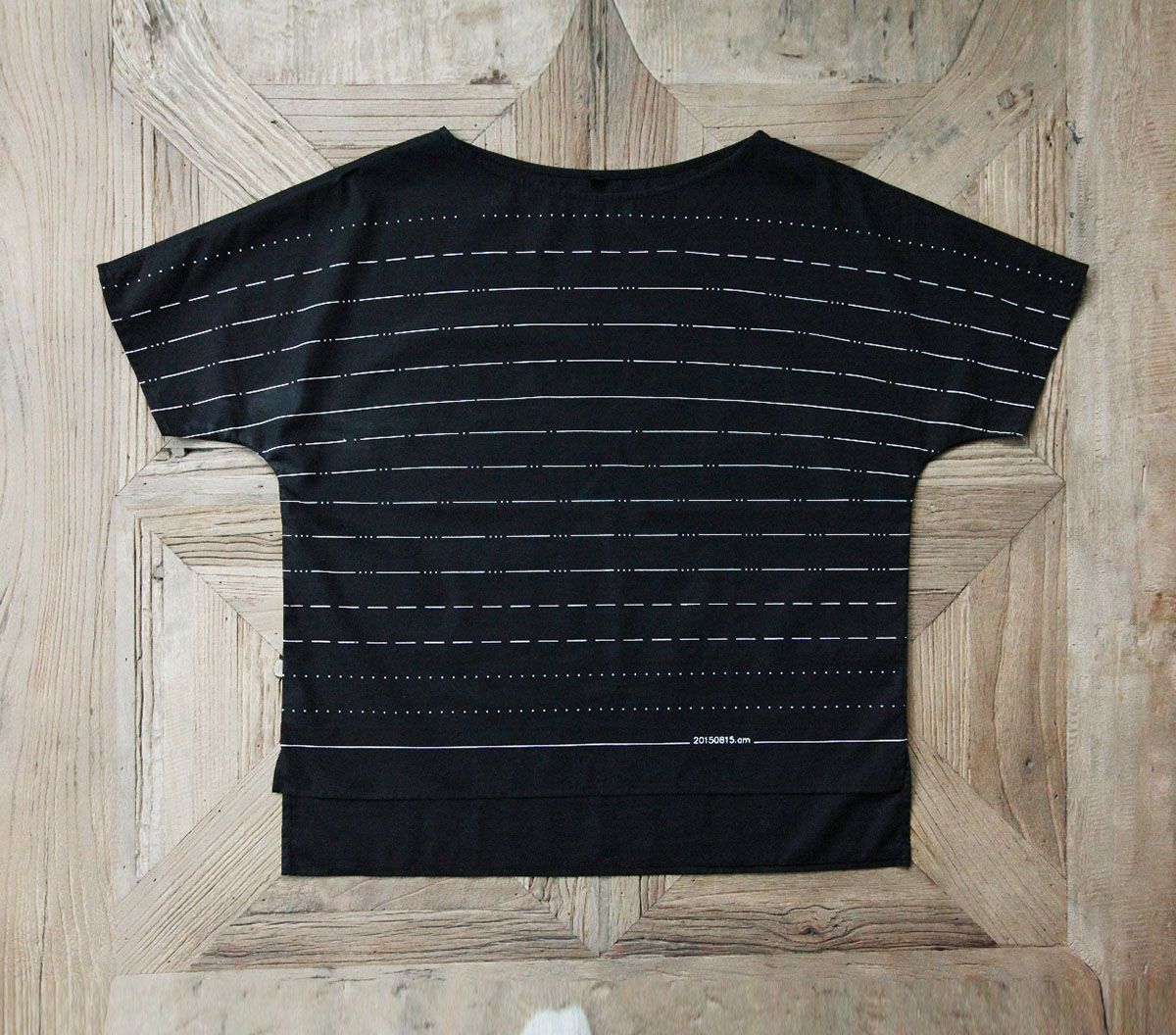 This time the common way of 3d cutting of the cuff i.e., the cuff and shoulder part being separated was renounced. Instead, the cloth remain 2d from zero to ready-to-wear. The T-shirt is flatter and simplified.
它摒除了以往T恤采用的袖口三维化的处理方式——衣服的袖口和肩部为分离的两个部分——而使整件衣服从无到有都保持二维状态,更趋向平面化,看上去更简单。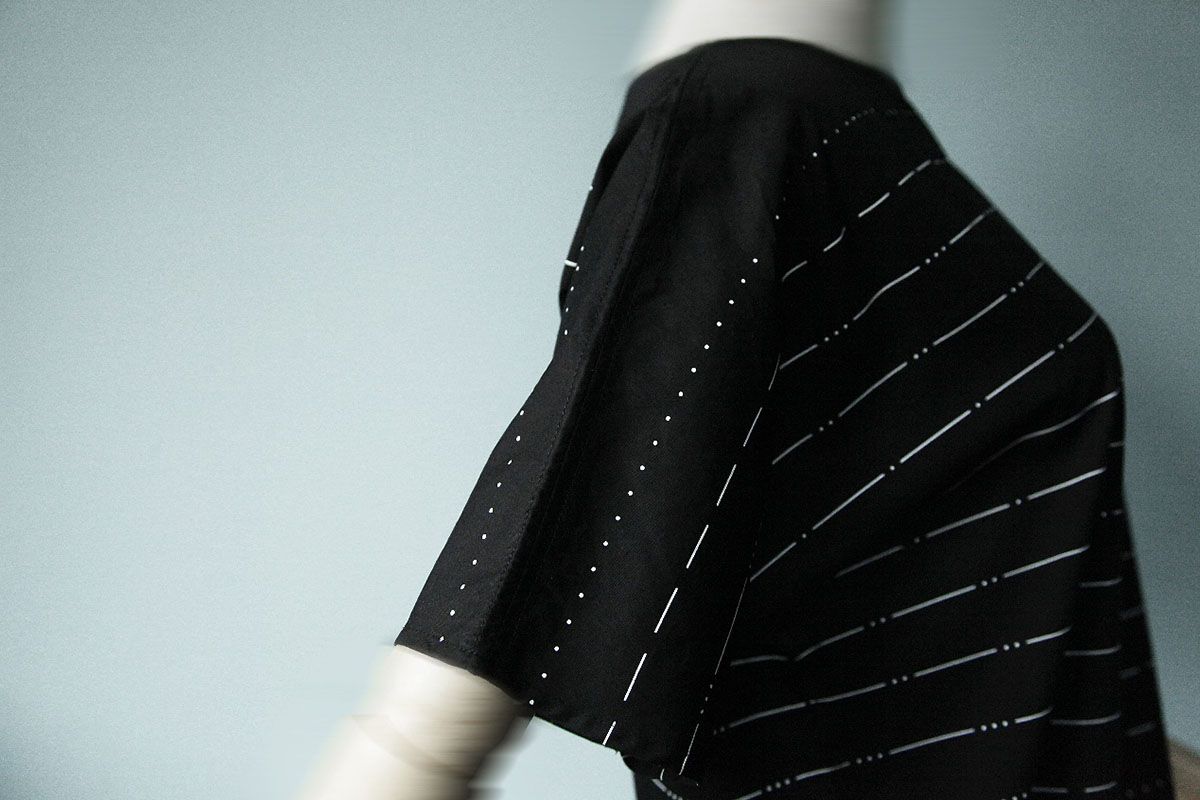 The concept is exactly corresponding to architect profession. The graphs for the architect is always 2d, finally building up to 3d. The 2d cloth which is just like the graphs, after wear on it becomes 3d.
这个构想对应到建筑师这个职业上,即对建筑师来说设计图纸是二维的,最终建成的建筑体是三维的——这件衣服就像建筑师的图纸,衣服本身是二维的,由人穿上以后成为三维立体。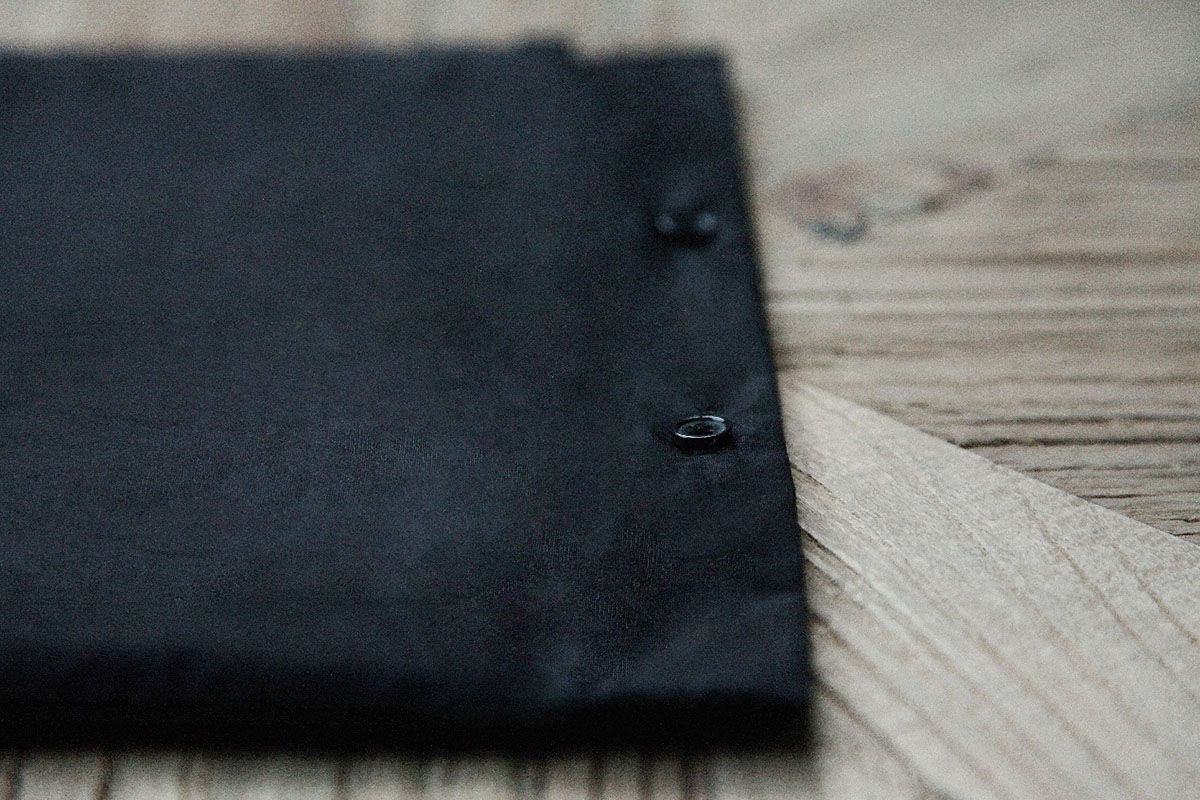 T-shirt material is high-density poplin with no elasticity. It looks a bit serious but feels casual.
衣服采用衬衫材料的高密府绸,没有弹力,使整个感觉偏向衬衫的庄重,而T恤的外形又使其穿着可以比较随意。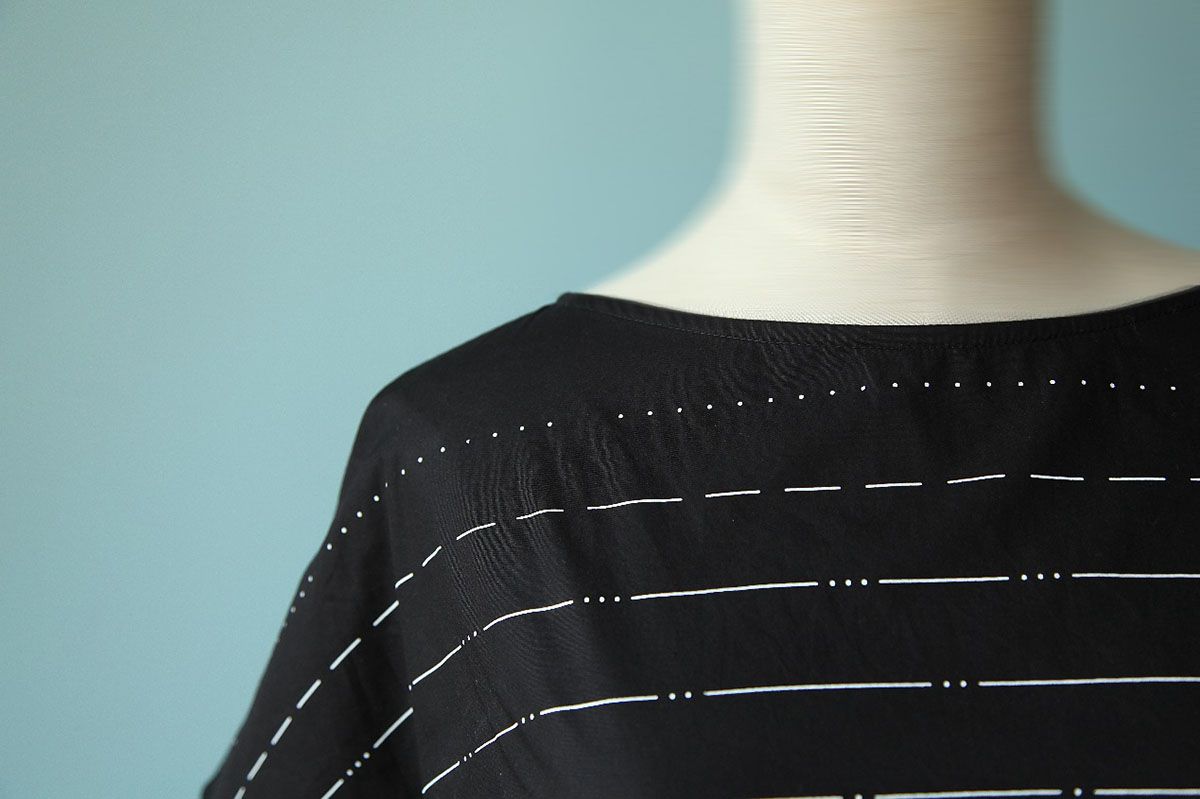 The touch on cloth feels like graph after coating. The front design pattern is different combination of dots and dashes. It looks simple, actually they are just the most common symbols in architecture.
材料表面覆上涂层,使之与图纸的感觉更接近。正面图案粗看只是点和线的集合,其实点和线的不同组合即是建筑师平时常用的设计符号。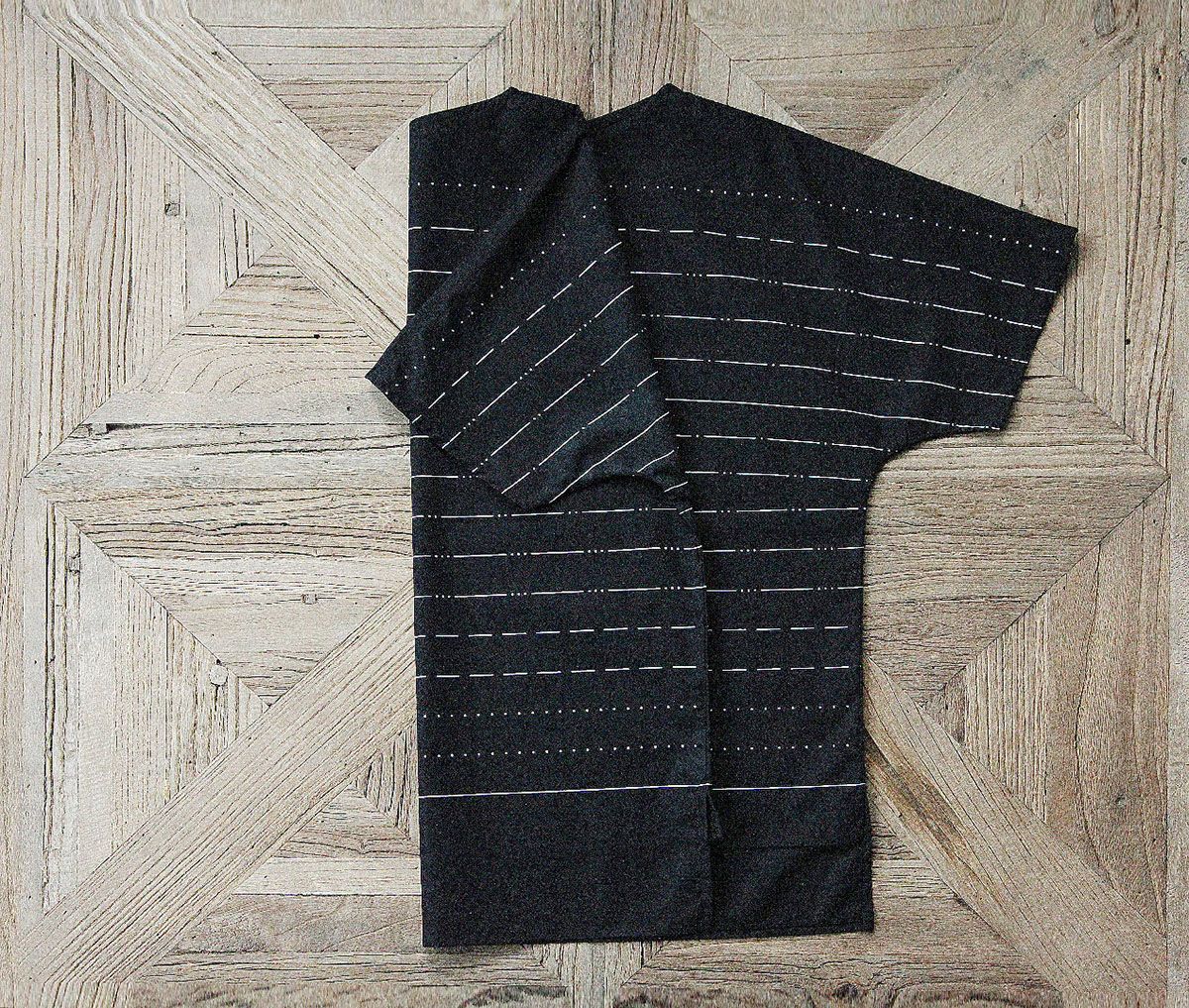 The first line are dots which is common kind open-door track line. The 2nd line could be corresponding to projected skylight in architectural graph. The 3rd, 4th and 5th line of various combinations of dots and lines indicate fix shaft in drawing sheet. The 6th line shows the most frequently used solid line.
从上往下第一行的点,是图纸上一种较为常用的开门轨迹线;第二行的线可以表示建筑平面里投影的天窗;第三、四、五行的点与线的不同集合,都表示工程图里用来定位的轴;第六行的实线则使用最为频繁。